On the website of the President of Ukraine appeared a statement Poroshenko about how he intends to return the Crimea. The material on the site is based on an interview that the ukropresident gave to Ukrainian TV channels. During the interview Poroshenko, in particular, said that "Putin is going to turn the Crimea into a large military base or settle people from Siberia."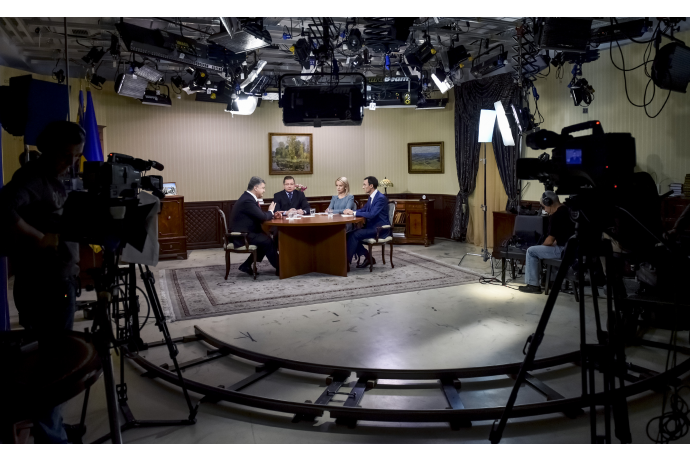 From the material
the site of Mr. Poroshenko
:
For Putin, this is the Crimea - a territory that should be inhabited by immigrants from Siberia, who are now urgently transported, or turned into a large military base. For me, Crimea is Ukrainian land. And Crimeans are Ukrainians. I will do everything so that as a result of the developed strategy and using the international legal mechanisms we have worked on, including in Paris, to ensure, through judicial decisions and a politico-diplomatic way, the return of the Crimea. There is no alternative to this path. We must do everything possible to protect the rights of the Crimean Tatar people, who are now in the Crimea under great pressure.
"I will do everything" is, for example, to de-energize the peninsula and leave people without a light?
And further. It is interesting what specific rights of the Crimean Tatars the President of the country, who for years of independence did not even recognize the rights of this people to use their own language, gathered to defend. What kind of protection does Poroshenko say, if Ukraine recognized the Crimean Tatars as eligible for rehabilitation due to deportation in 40-s only a year after Crimea ceased to be part of Ukraine, and the vast majority of Crimean Tatars living on the peninsula became citizens of Russia Federation ...
Further Poroshenko reported that Dzhemilev and Chubarov are working on the issues of "legal assistance to the Crimean Tatars". These are the persons due to whom thousands of Crimean Tatars, as well as Ukrainians and Russians in the Crimea, were left without electricity. These are the persons who stood at the head of the terrorist cell that undermined the power lines. When Poroshenko heard some hints of this from journalists, he declared that "an accident had taken place," adding:
I think that the emergency supply of one line will be restored soon in consultation with the Crimean Tatars.
The level of hypocrisy of the Ukrainian authorities is no longer surprising. The power, which turned out to be in their seats on the wave of false promises and bloody coup d'etat, has not been trained to act in a different way.