The Russian Defense Ministry was surprised by the statement by the US representatives that they do not see smuggled oil being shipped to Turkey, this already looks like direct patronage, reports
RIA News
statement of the representative office Igor Konashenkov.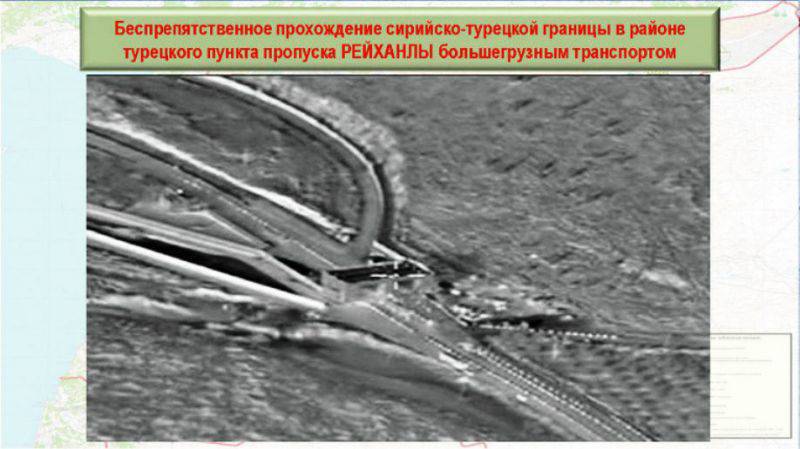 Earlier, the State Department declared that it recognizes the authenticity of Russian photographs, but they do not see how the tankers cross the Turkish border.
"Finally, our colleagues from the State Department and the Pentagon confirmed that the photographs we presented at the briefing — where and from where the oil of thieves flows from areas controlled by international terrorism — are genuine. However, their claims that they "do not see border crossings with tank trucks that cross the border" cause a smile, if only because a photo is a static image. "
- said Konashenkov.
He recalled that in addition to the photo of the Ministry of Defense provided and video evidence, recorded as tank trucks, not slowing down, fly over to Turkish territory.
"If even this is not enough for our American colleagues, we recommend watching videos from their drone drives, which, by the way, over the Syrian-Turkish border and the oil-bearing areas controlled by terrorists have recently become three times larger," the general said.
"Notice, these drones are not some kind of plywood hang-gliders, they are modern fiber-optic reconnaissance complexes, which allow fixing not that the tanker truck, but even the number of the automatic machine lying on the seat next to the driver, driving the liner across the Turkish border. But there is also space reconnaissance, which, as our colleagues have repeatedly stated, sees everything, but as it turns out, again does not know anything, "he said.
"When US officials declare that they do not see how the smuggled oil of terrorists is delivered to Turkey, this is no longer slyness, it" smacks "of direct patronage",
stated Konashenkov.