On Thursday, the French Navy adopted the first multipurpose frigate of the FREMM Akiten class, built by DCNS in 2012 g according to a joint French-Italian project, reports
MIC
with reference to tass.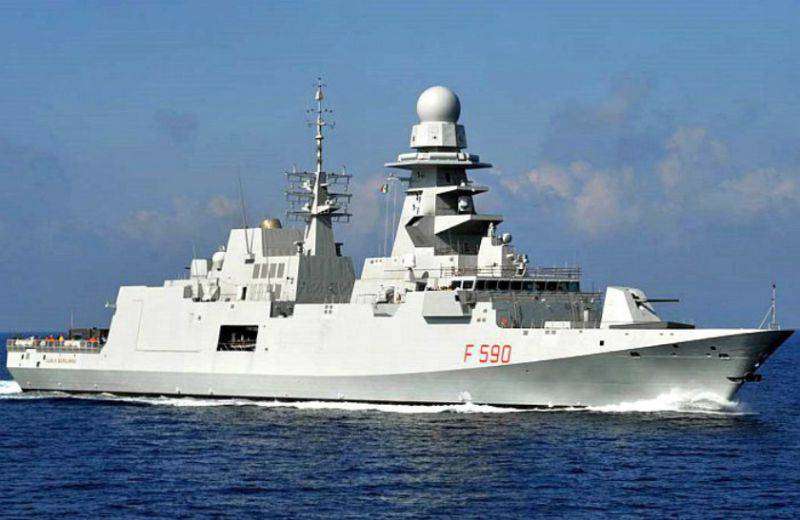 In May "Akiten" successfully conducted firing with cruise missiles. The ship's armament also contains anti-ship missiles, anti-submarine torpedoes and air defense missiles.
It is expected that the frigate will be part of the ship group, which is currently in the Mediterranean, led by the aircraft carrier Charles de Gaulle.
It is reported that "FREMM class frigates are modern ships of a new generation, designed for anti-submarine and air defense, destruction of surface ships and strikes against ground targets in the depth of the enemy's territory."
Before 2025 g, the French fleet must receive 8 ships of this class.
Help "MIC":
"Ship length is 142 meters, displacement is 6 ths. Tons, maximum speed is 27 knots, range 6 ths. Nautical miles at speed 15 knots. Its design uses low-invisibility technologies that reduce the intensity of the reflected radar signal. The high level of automation systems has reduced the crew by half compared to the frigates of the previous generation - to 108 people, including the air group. "