Western experts have tried to predict the reaction of Ankara and its Western allies to the evidence presented by the Russian military on Wednesday of Turkey's cooperation with Daisy, in particular, the receipt of large volumes of smuggled oil from terrorists.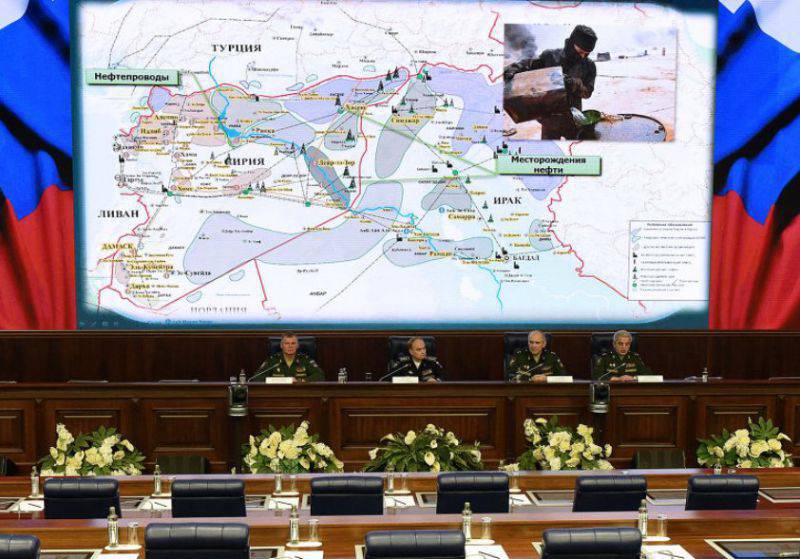 According to the editor of the analytical publication Foreign Affairs Trifkovich, "the evidence of the Defense Ministry will be" partially ignored and distorted.
"I think that Erdogan (the president of Turkey) will sound the alarm and will argue that everything is rigged. The main question is what the US will do. Because it is absolutely obvious that the Turkish tail wagged an American dog for too long, "Trifkovich quotes
RIA News
.
He noted that "most likely, the US will be reluctant to act, given that nothing has been done in 15 months before the start of the Russian operation in Syria."
"The question of all questions is whether the Western partners will put pressure on Erdogan in order to force him to behave himself as a civilized person, which he, unfortunately, is not"
- said the expert.
An analyst and specialist in the Middle East, Shramin Narvani, believes that the data of the Russian military were unexpected for the West.
"I think that the first reaction we will see is confusion, which, quite possibly, will manifest itself behind closed doors. There is no probability that the western allies of Turkey did not know about the oil trade between the IG (DAISH) and Turkey. They have the same satellite and intelligence capabilities as the Russians. Therefore, the first reaction will be confusion, after which the real struggle will begin to change the information picture. "
- said Narvani, stressing that Erdogan is a very unpredictable politician.
"With Erdogan one can never know what to expect. Therefore, we can see the escalation, we can see the de-escalation, but he will try to save his reputation, she said. "And I think that Erdogan will be under serious pressure from NATO and the Western allies in connection with the revelations from the Russian side."