The Russian Su-24 was shot down over Syria, otherwise NATO would have activated Art. 5 of its charter (Washington Treaty) on joint defense, transmits
RIA News
statement by the Minister of Defense of Greece Panos Kammenos.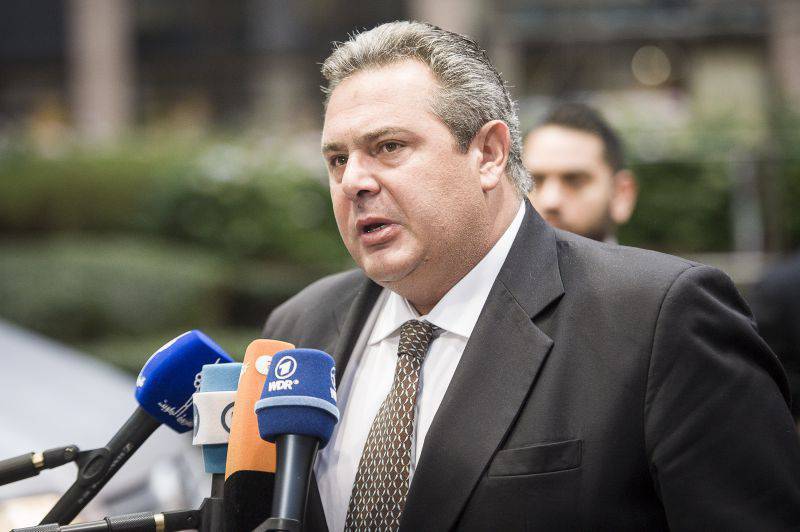 "This fact is also recognized by Turkey, which, if everything was different, would have asked to activate Article 5 of the NATO Charter as an attacked member state of the alliance," the minister said on the air of Mega channel.
Kammenos said that he would not take responsibility and claim that "whether the Russian Su-24 was shot down intentionally or accidentally," because "the decision to shoot down planes takes command on the ground."
"But even more serious was the fact that the Russian pilot was killed by the Gray Wolves," he said.
According to the minister, at the recent NATO Permanent Representatives Council, some countries - "especially former communist" - stated "about problems on the northern wing of NATO, fearing a rocket attack," while "Greece said that problems are on the southern wing of the alliance."
Returning to the plane incident, he added: "If Russia violated Turkish airspace, we would have taken a position for Turkey."
"Greece is a member of NATO and the EU. We would not take the side of Russia in case of a violation, "said Kammenos.
He called on the international community to condemn the violation of Greek airspace by Turkish aircraft. "It would be nice if the Turks were sitting, not violating ...", said the minister.
According to him, Turkey will not participate in the fight against IS, as the country is increasingly "Islamized".