We are tormented, and we are attached?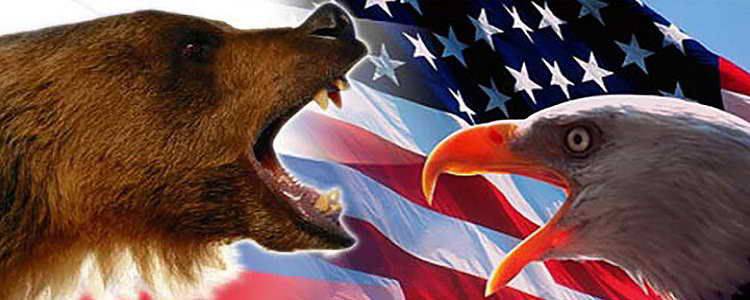 I read various materials on "VO". And little by little I had one thought. I want to bring it up for discussion. But first we will go through a quick step on the latest global events.
Ukraine and sluggish war in the Donbass
I did not accidentally separated these two concepts. Over the past few years, Ukraine has in one way or another pulled several billion dollars from Russia. These are discounts on gas, coal supply at a reduced price, and just stealing gas. The war in the Donbass forced Russia to send dozens of columns with humanitarian aid, officially and unofficially to help the militia. Anyway, this is again hundreds of thousands of dollars of spending from the reserves of the Russian Federation.
Sanctions
No matter how laughed at them and would not launch import substitution, this is again gigantic spending from reserve "pods". The retaliatory sanctions of Russia, of course, also caused losses to the EU, but still both sides suffered damage. Who is more, who is less, it does not matter, there is damage. However, some areas remained untouched, with precisely those that are beneficial to Western capital, specifically the United States or individual entities, where there is no Russian technology. Coincidence?
Permanent stuffing misinformation
Day after day, for decades, Russia has been demonized. Unsubstantiated injections of inappropriate information, facts taken out of context, direct distortion of the same facts, ignoring or simply silencing people whose opinion is different from the line of the US State Department. This is a real war, no one even argues with this. But this is also a distraction of our resources to refute misinformation, reassure investors, these are difficulties in forming a positive image of the Russian Federation in the financial, political, and military spheres. Yes, and at the level of ordinary citizens of neighboring countries. We are really afraid. True, this fear comes from the channels, conducting, again, the line of the US State Department, but who will understand such subtleties?
Terrorist attacks
Over the past few years we have experienced many terrorist attacks. Many people died. But at least one Western country offered its assistance in the investigation? Yes, and their condolences look like something formally. But the terrorist attack in Paris was lit on all sides, and almost per second. A little earlier, the fall of our aircraft caused only a few lines in the newspapers and a couple of pages on the Internet. The last action, the disconnection of the peninsula of the Crimea from the power supply, cannot be considered as a terrorist act at all. This is a direct aggression with the connivance of the government of a neighboring country with the threat to the national security of the Russian Federation.
And again from our reserves funds and materials are allocated to remedy the situation. KamAZ trucks are driving again and planes are flying with generators, food, and fuel. Begins to build a chain, is not it?
War in Syria
Yes, I will make a reservation right away, I fully support this operation, reptiles must be crushed there so that they do not dig in here. And I am aware that finance is not the largest part of the MO budget. But we already lost there a plane and two people. This is again a loss. This is again from some reserves funds are allocated and go there. Yes, it is necessary, but still it is another link in the chain.
What tomorrow?
Question on 100500 million. What will be the handmade disaster tomorrow, in a week, in a month? What means will we have to throw at its liquidation? The chain of events with direct or indirect damage to Russia will continue as long as the West implements its plan to destroy Russia. You guessed what I mean. Every such event, catastrophe, provocation, strengthening of sanctions makes us spend our resources on their liquidation or mitigation. These are the resources that could be used to improve medicine, education, science and industry. We just do not give up. And the main director of this war of attrition is in the United States. Do I need to give examples, facts, evidence of this? They are full.
So maybe stop parrying blows? Maybe it's time to hit yourself? And even in the military strategy and full of examples when the defender won the battle, there is not a single example when he won the war.
I ask to speak on this topic. Do I draw the right conclusions? We do not take the military way, we take the starvation. So far, only financial and political. And when our resources run out or are exhausted, they will simply destroy us, as the USSR used to do. And it is unlikely that Western leaders will repeat the mistake, as with the USSR, this time there will be a "control shot".