Russia's Permanent Representative to the UN, Vitaly Churkin, states that the Russian representation in the Organization intends to verify the implementation of Resolution No. XXUMX. This resolution, adopted by the UN earlier and initiated by Russia, speaks of the need to counter the militants of DAISH (ISIL) and other terrorist groups in their trade in oil and cultural values ​​(for example, the legacy of ancient Palmyra).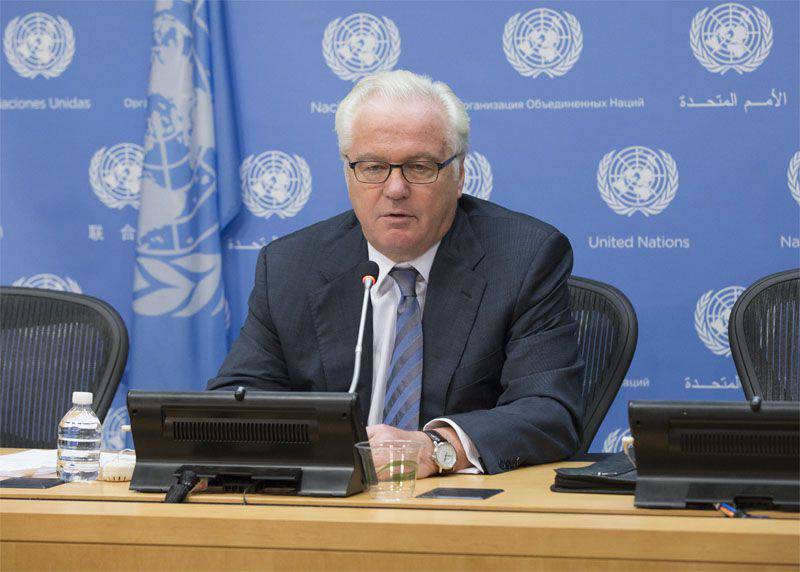 RIA News
cites Vitaly Churkin's statement:
We are not happy with how this is controlled and how the 2199 resolution, which was adopted on our initiative, is being implemented. We want to tighten the whole procedure. We are already discussing our text with some colleagues, and I must say that there are no particular objections.
Recall that the resolution 2199 was adopted by the UN in February, however, the trade in smuggled oil, the export of cultural property from the cities captured by the militants of IG and Dzhebhat al-Nusra continues. The resolution also mentioned the item on countering the slave trade. As it is known, the militants managed to create a real slave market in the territories under control in Iraq and Syria, the prices for the "soul" in which they start from 2 thousand dollars. Truly large-scale trafficking is conducted by women who go into sexual slavery to militants of various gangs.