Turkish TV channel
Haberturk
reports that in the largest city of Turkey, Istanbul, near the metro station, there was an explosion. We are talking about the transition (overpass) at the Bairapasha metro station. According to Turkish media, as a result of the explosion, one person died, one was injured.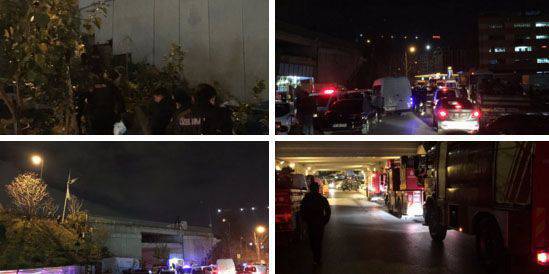 The report says that the movement of the Istanbul Metro has stopped. Forensic experts arrived at the scene of the explosion. It is cordoned off by the police.
In the Turkish segment of social networks spread a variety of statements about the causes of the explosion. Edition
the site www.hurriyet.com.tr
, referring to one of the Istanbul Twitter users, writes that a transformer that feeds the subway with electricity could have exploded. Other users claim that this is a terrorist act.
User Name
Rêber Zêrîfe
:
In the area of ​​Bayrampasha station we heard a few clicks.
User
Hazal Ozcan
:
After the explosion, the power supply was cut off.
It should be noted that in recent times almost any incident, at least in some way resembling a terrorist act, has been decided by the Turkish authorities to "hang" on Kurds. At one time, the charge of committing a terrorist act in the east of the country against the Kurds was taken by official Ankara to end the truce regime between the central authorities and the Kurdistan Workers' Party for a relatively long time. After the incident, the Turkish Air Force began to strike at the Peshmerga (Kurdish militia in Syria and Iraq) fighting the ISIS.