In Iran, developed and built a new cruise missile "Gadir", with its creation used only domestic technology, reports
Rossiyskaya Gazeta
with reference to the republican state television.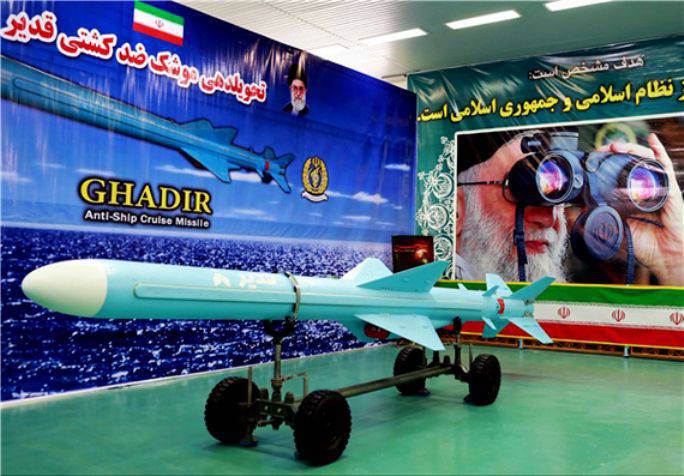 According to the information, "the range of the missile is 300 kilometers, it is equipped with the latest guidance and orientation systems on the ground."
It is noted that, first of all, "the rocket is intended for the Iranian naval forces, however, air and ground-based versions have been developed."
According to television, "the first recipient of the marine modification of the rocket was the Navy of the Islamic Revolutionary Guards Corps." Rocket transfer
the fleet
It was held in a festive atmosphere with the participation of Iranian Defense Minister Dehkan and Navy Commander-in-Chief Sayyari.
Iran's arms also include other domestic cruise missiles, such as the Meskat (built on the basis of the Soviet X-55) with a range of 2 thousand km, Nasr-e Basir and Qadir, produced in land and sea-based versions.