In Russia, state tests of the new command post of strategic management, created on the basis of IL-80, have been completed, this year it will be handed over to the Ministry of Defense, reports
RIA News
message OPK (included in Rostec).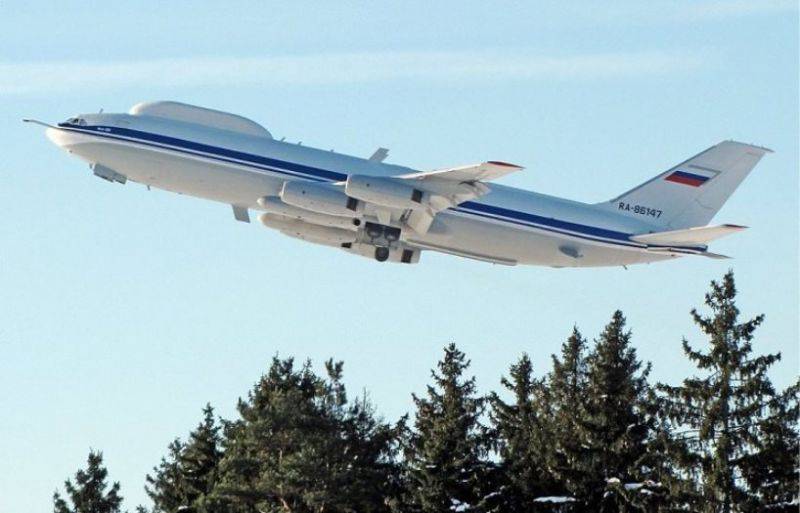 "The United Instrument-Making Corporation has created a second-generation strategic command and control center for the Russian Defense Ministry. The first on-board complex of technical means (BCTS) based on the Il-80 aircraft successfully passed state tests and will be handed over to the customer by the end of 2015, "the message says.
It is noted that this is "a complex unique in its characteristics, providing strategic management of all types and types of troops."
According to the press service, the new generation of command posts "are distinguished by increased survivability, functionality, reliability, improved weight and size characteristics and lower power consumption."
"The design of the IL-80 allows you to take on board the top command staff of the Armed Forces of the Russian Federation, combat crew, consisting of an operational group of officers of the General Staff and specialists of the technical group responsible for the work of special equipment of the aircraft. The technical characteristics of the complex allow for the management of ground forces, the naval
fleet
, aerospace forces, strategic missile forces, "the release said.
Work on the BKTS is conducted in Nizhny Novgorod NPP "Flight" (included in the OPK).
A similar complex exists in the United States, where it is known as the "Doomsday Plane".