Washington gave Kiev military equipment and equipment worth $ 260 million, but most of this assistance is nothing more than trash, writes the Washington Post.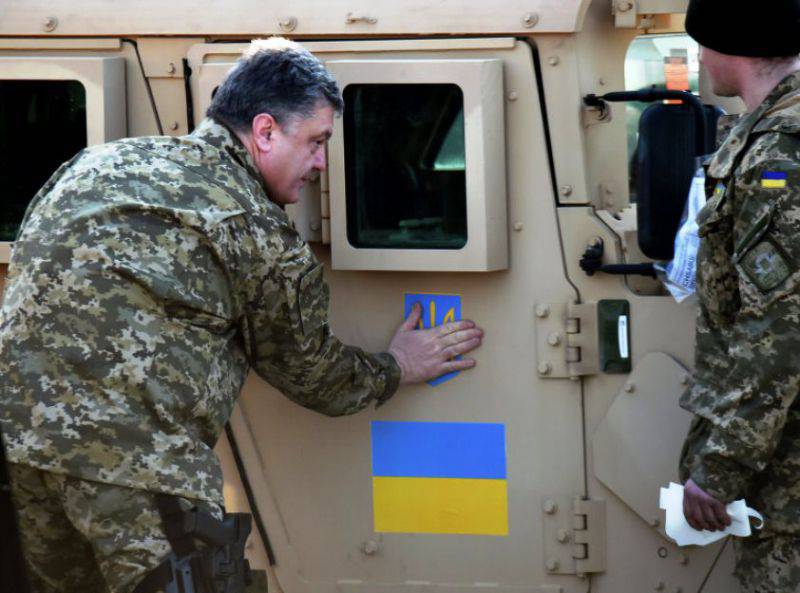 "For example, a unit of the Ukrainian army, numbering about 120 people, received from the Pentagon a single body armor, besides the type that the US stopped using in the middle of 2000's," the article cites.
RIA News
.
Further, in the ATO zone near Donetsk, the Ukrainian security forces use HMMWV (Humvee) cars, produced at the end of the 80s - the beginning of the 90s.
"Some cars have plastic windows and doors that do not provide any protection. Tires that have been in stock for too long are quickly torn, and replacing a Humvee in Ukraine costs about a thousand dollars, "writes WP.
All this creates distrust of the United States. "If Americans are going to supply us with equipment, they should not send second-hand," one of the officers of the Ukrainian Armed Forces told the newspaper.
The Pentagon did not comment on this information, but said that "they still intend to provide military equipment to Ukraine and help with the training of military personnel."
According to the newspaper, at present they are preparing to send more 100 Humvee machines to Ukraine.
One of the sources at the Pentagon told the newspaper that Kiev was supplied "with equipment that is gathering dust and that no one in the armed forces can use." "In such cases, the Humvee is often given just for parts," he added.