Pravoseki and a handful of so-called Medzhlisovtsy announce that they do not intend to remove the blockade of the Crimean peninsula. Representatives of the ultra-radical organization "Right Sector" (its activity is banned in Russia) declare that they "will go to the end". To what end will they go? - Pravoseki did not specify.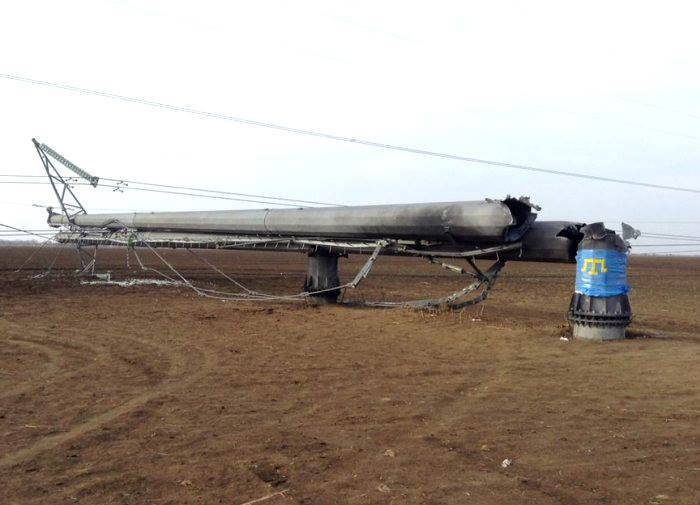 RIA News
reports that the other day Ukrainian Energy Minister Volodymyr Demchyshyn declared that he was unwilling to resume electricity supplies to the Crimea without the consent of the "supporters of the blockade". In fact, this statement once again puts the government of Ukraine on a par with the terrorists (who have undermined power transmission towers). Its meaning is approximately the following: "We will not overcome the consequences of a crime without coordination with the criminals."
Recall that the terrorists from among the "Majlis" and representatives of the "Right Sector" undermined the power lines more than a week ago, leaving without electricity not only the Crimean peninsula, but also about 80 thousands of residents of the Kherson and Nikolaev regions of Ukraine. Until now, no restoration work, allowing the power supply to be fully restored in the Kherson region (it was there that the terrorists took their field positions), did not start.