German Defense Minister Ursula Gertrude von der Lyayen said that Germany does not exclude the possibility of military-technical cooperation with the government forces of the Syrian Arab Republic. This is with reference to the official of the German Cabinet reports
with the BBC
. At the same time, von der Lyayen notes that such an alliance between Berlin and Damascus is possible only for the duration of the operation against Daesh (ISIL).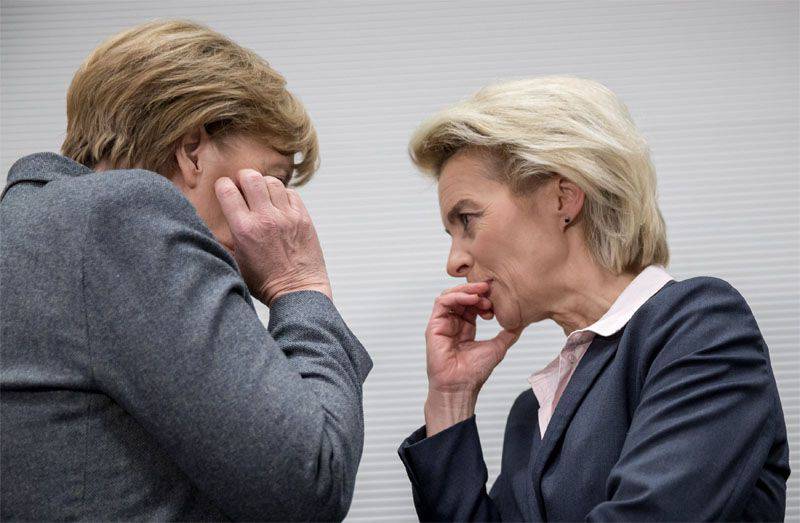 From the further words of the head of the German military department, it turned out that Berlin is ready to start cooperating with the Syrian armed forces if Syria "begins the process of transferring power due to the fact that the country has no future with Assad." Unfortunately, Ursula Gertrude von der Lyayen did not bother to clarify what she means by the process of transfer of power in the present conditions, and to whom this power of Asad "must begin to transfer." Isn't it about the thugs whose activity is causing the family of the Turkish President to replenish their bank accounts?
Von der Lyayen said that NATO countries already "have a positive experience of interaction with the armed forces of several countries in the Middle East." At the same time, the German defense minister herself does not know whether Germany is ready to join the antiterrorist coalition at all, since up to half of the Bundestag deputies and the majority of the German population are currently opposed to the participation of the FRG in the Syrian conflict.
It turns out that the German authorities, putting forward some conditions for Syria, will not understand their own official position on the readiness for real, and not declaratively, to fight international terrorism. And why, by the way, according to Berlin, Syria and Assad have no future, while Germany, with the presence of American occupation troops in the country and a puppet government headed by Merkel, does the future exist? ..