There are people who personify an entire era. These are people who achieve truly outstanding success in their professional field, and the results of such work become national and state property. Yes, Russia has from national treasures, thank God, not only the gas producing company ... The main wealth is people capable of constant creation, and creation only for the benefit of the country and its citizens. One of these people was a brilliant director, a real maestro of cinema Eldar Alexandrovich Ryazanov.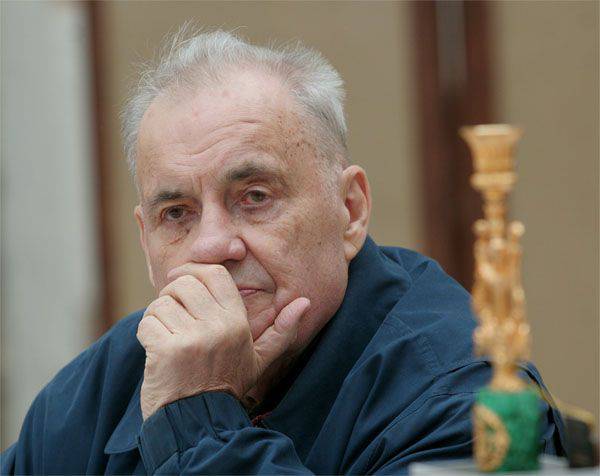 To use the word "was" in relation to this person is, frankly, very difficult, because it seemed that this person would always be with us. In principle, the way it is, because it leaves not only the people of Russia, but also truly all of humanity, the richest legacy of kindness, warmth of human relations, overcoming adversity - all that is in his amazing pictures.
Eldar Alexandrovich died on the night of Monday 30 in November in a Moscow clinic from acute pulmonary and heart failure at the age of 88. On November 29, physicians hooked up the patient to a ventilator due to a sharp deterioration in his health. At about midnight (MSK) Eldar Ryazanov was gone.
Condolence to the widow of an outstanding filmmaker, People's Artist of the USSR, Emma Abaidullina, was expressed by Russian President Vladimir Putin (cites
Kremlin site
):
Eldar Alexandrovich Ryazanov, a man of great, generous talent and tremendous creative energy, did not become. His wonderful films have become a true classic of Russian cinema and our national treasure, part of
stories
country.
We will forever keep the bright memory of Eldar Alexandrovich Ryazanov - a true master and creator.
It is difficult to imagine, but it will be the first meeting of the New Year in Russia with the "Irony of Fate" and "Carnival Night" without their creator. It is difficult to imagine that a man left, in the films of which several generations of citizens of the USSR and those states that after the collapse of the Soviet Union were formed in this vast ethno-cultural space, grew up. The films of Eldar Ryazanov are that which is timeless, they are above any political, ideological, religious and other preferences. This is something that is truly capable of uniting, and therefore such films are rightfully included in the gold collection of Russian cinema.
"Military Review" publishes a lot of articles about prominent Russian gunsmith designers, spacecraft developers, people in uniform, who gave their lives to serving the Motherland. Yes, Eldar Ryazanov is not a designer, not a military engineer, he did not wear uniforms, did not command a battalion or regiment, but his work, as a scriptwriter and director, was creative in its creative power, which contributes to Russia's moral potential. You can listen to a hundred statements of a hundred officials about how we all need to take care of morality in the country, or you can just take and reconsider one of Eldar Aleksandrovich's films. And, I think, in the second case, the result will be much more efficient ...
Eldar Ryazanov's hometown is Samara, where he was born on November 18 of the year 1927. Eldar Ryazanov's father, Alexander Semyonovich, was a division commander during the Civil War, and later a representative of a diplomatic mission of the USSR in Tehran. Mother - Sofya Mikhailovna, who, after moving the family to Moscow and divorcing her husband, remarried. A boy from about three years old was raised by his mother and stepfather, who, as Eldar Aleksandrovich himself said, accepted him as his own son.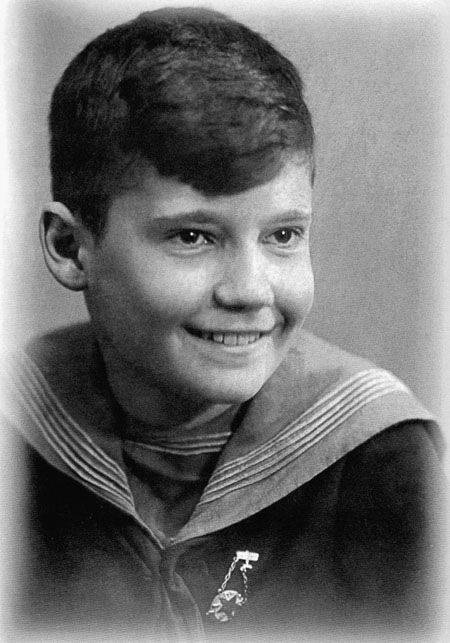 Carried away by adventure literature, young Eldar began to dream of serving on
navy
, and after graduation sent a letter asking him to consider his documents for admission to the Odessa Naval College.
However, fate decreed otherwise, and Eldar Ryazanov, without waiting for an answer from Odessa, on the advice of a friend, decided to apply for the directing department of VGIK. A talented boy in high school immediately noted. Ryazanov was allowed to use his personal library by Sergei Eisenstein himself. It would seem that after such an acquaintance to Ryazanov, the providence itself says that his path is an artistic pathetics, based on historical events. But, as we all know, the talent of Eldar Alexandrovich has developed in a completely different cinematic direction. This trend is lyrical and, as the film professionals say, eccentric and everyday comedies.
Comedy lyrics of Eldar Ryazanov: "A girl without an address", "Twist of fate", a household comedy - as an example, "Give a complaint book", a comedy eccentric - "The Adventures of Italians in Russia". And there are still dozens of millions of films loved by them: "Train Station for Two", "Hussar Ballad", "Garage", "Cruel Romance", "Beware of the car", etc.
A talented person is talented in everything. This wisdom finds its confirmation in the works of Eldar Ryazanov. He also created a whole series of remarkable documentary works, including such works as "They study in Moscow" (first creative work by Eldar Aleksandrovich), "Four meetings with Vladimir Vysotsky," "Sakhalin Island", "A Day in the President's Family".
His lyrics are used to write songs and romances to numerous motion pictures. Eldar Alexandrovich acted as a TV presenter - in particular, the leading TV program "Kinopanorama", "Eight girls, one me", "Indian summer", etc.
Eldar Ryazanov - a classic who was our contemporary.
I would like to hope that the legacy of this wonderful director, screenwriter and just a person will be one of the foundations for our land not to run out of talent, although the appearance of a figure similar in skill to Eldar Aleksandrovich will have to wait for a long time.
PS
Farewell to Eldar Ryazanov will be held on December 3 in Moscow. According to some information, a sculpture will be erected in the Mosfilm area in memory of an outstanding director.