Today, Russian Presidential Press Secretary Dmitry Peskov told media representatives that Vladimir Putin would not meet with Turkish President Erdogan at a climate conference. Recall that the conference should be held in Paris. Information Agency
Interfax
reports that, according to Dmitry Peskov, the President of the Russian Federation does not have any contacts in the schedule.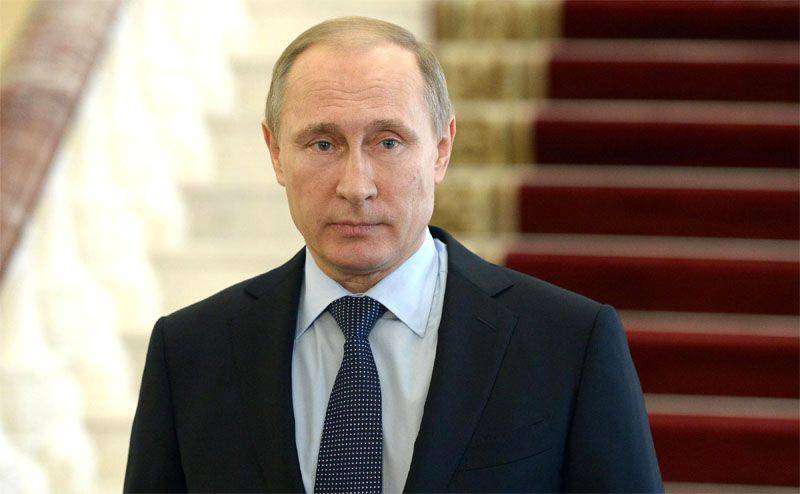 At the same time, Dmitry Peskov added that, perhaps, the Russian president will talk on the sidelines of the "climate" forum with US President Barack Obama.
Press Secretary Vladimir Putin:
(Communication) with Obama, we do not exclude. Most likely, they will talk with Obama on the sidelines of the conference.
Recall that earlier Turkish President Erdogan said that, perhaps, he will hold a conversation with Russian President Vladimir Putin in Paris.
His "five kopecks" in the situation with Vladimir Putin's unwillingness to conduct any negotiations with Erdogan, after he declared unwillingness to bring at least elementary apologies and condolences in connection with a strike on the Su-24M videotape of the Russian Federation, put in ex-sidel Mikhail Khodorkovsky. He said that the President of the Russian Federation "should not shy away from this meeting in order not to bring thousands of new victims to the" altar of Putin's Afghanistan ".
Khodorkovsky
:
One should not satisfy ambitions (personal and state), but seek a long-term solution to the problem. And it is a revision of the entire political infrastructure of the Middle East, including its map, tailored by the British on the ruins of the Ottoman Empire almost a hundred years ago.
But redrawing the map of the Middle East, Khodorkovsky proposes to take on, or what? ..
At the same time, Khodorkovsky called the actions of Russia in the north of Syria "provocation", as Russia "bombed the Syrian Turkmen who are protected by Turkey."