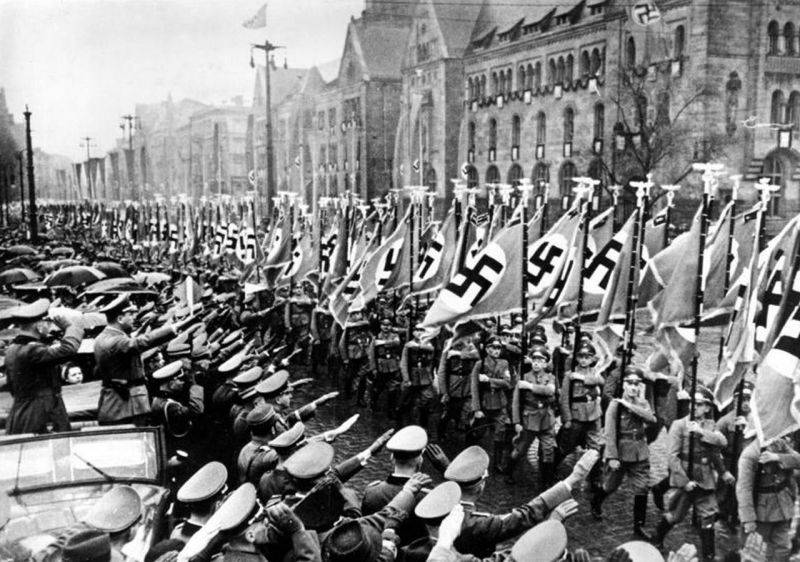 The kaleidoscope of events is spinning faster and faster every day. And many things just go into the shadow yesterday, not having time to properly strengthen in the minds of today. But sometimes you just need to tell the flow of thoughts "Stop!" and just think.
Meanwhile, today we are starting to see the real sunset of Europe. This is not just a sentence, it is a factual statement of fact. Europe is occupied. And, unfortunately, it is not occupied by the Russians, as was shown in a bunch of mediocre films, no. Europe is occupied by Arabs and Africans.
So far without shots,
tanks
on the streets of European cities and planes over Paris and Brussels. Until. Although shots and explosions are already familiar to France. As well as cars set on fire by Muslim thugs on New Year's Eve. Well, each holiday has its own fireworks.
Locust. Here is a comparison I have. Black Locust. Skin color has absolutely nothing to do with it. Here the color of the İGIL banner played a big role. And today's day we can say that ISIS is already in Europe.
Yes, you can still fly over Syria and Iraq, bomb and bombard those still there. The keyword "more." Because when it becomes completely unbearable, these, who are "still", with the help of the good Turkish brothers, will have the opportunity (and, by the way, documents) to begin their journey to Europe.
Europe has already surrendered. Not all, but in fact. "They are refugees". Yes, crowds of healthy young people are all refugees. A refugee is one who runs. But some are running from somewhere, while others are running somewhere. And that's the point. The bottom line is that they are not fleeing from Iraq or Sudan. Run to Europe. And - which is typical - resort. And the tolerant old woman Europe accepts, pisses, suits. Culturally and in a European way.
Does locust have culture? No answer required. This is a locust. Her main task is known. But is it so scary today? And if you look at tomorrow's day? Thousands of young, strong, people who understand only the language of strength in a pampered and spoiled Europe. Thousands wishing to eat deliciously, sleep gently and, paradoxically, multiply. They will take it all. Will take east hard. Well, I don't even want to talk about these competitors, if I may say so, European bands. The comparison is not in favor of those who welcome LGBT parades. And a normal woman in Europe would prefer a temperamental Arab or an unmarried tolerant man, even a compatriot. For a normal woman needs, first of all, an alpha male, and not an idea about gender equality.
From the idea, of course, you can get pleasure, but a slightly different plan than from the male. So the success of refugees is guaranteed initially. But. These women will become Afrikaziat women. Children will become children of a different civilization. In general, the word "civilization" is difficult to apply in the light of the latest creations of garbage from Islam. Islam - faith, Islam - culture. Sultanahmet Mosque in Istanbul is Islam. Imam Reza Mausoleum in Mashhad is Islam. The Taj Mahal is Islam. But what do these words mean to the locust? Nothing. These are words. Just words.
Europe was not ready for this turn of events. And gradually begins to go under the invaders. I wrote the word "occupation". Controversial? Well, there is another term from the past: Anschluss. More, by the way, it seems. And in Europe there were many who went out to meet locust crowds with "Welcome" posters. Where are they now? Where? Where and how do the burghers from German villages feel today, according to 100-150 people, next to whom thousands of locust crowds began to settle?
How much time will pass, I do not know. But the fact that Europe capitulates to the locust is clear as daylight. Everything that Europeans had in the past is really in the past. Although some shots from the past very much resemble the present.
It all started yesterday? Not. There were rehearsals, there was preparation. And glad that did not work everywhere. Somewhere at the cost of a lot of blood saved their familiar world. For the preservation of which the war in Europe is only to be. Will Europeans really be able to resist? Cancel pork, remove the Christmas tree and Santa Claus, remove the crosses from the churches?
But these are the children of their new citizens who will pray and wait for Hızır Ilyas or Noel. And they are not so tolerant to wait for favors. They are used to taking. And take it yourself. And the crosses will be removed as offending their religion, and they will teach you to speak Arabic. Democracy and tolerance in action. They are refugees ...
Well, if everything goes beyond the locust scenario, we are also aware of what this threatens. Remember? And this is waiting for Europe. Pogroms, fires, troops on the streets. But is it too late?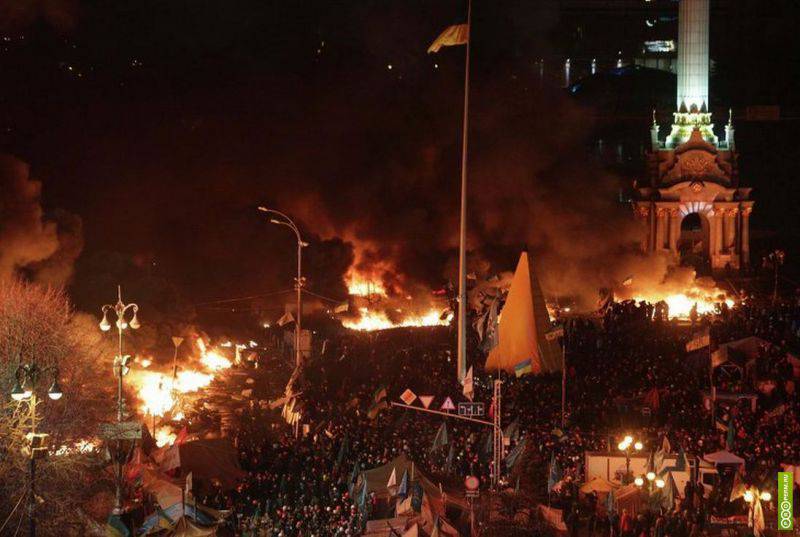 Who writes these scenarios that destroy entire countries, we all know. Who killed Gaddafi, who year after year stood a shield between Europe and the locust? So what? Where is Gaddafi and where is locust? But he warned more than once ...
And we have seen enough of their counterparts. Remove the red flags, remove the stars, remove the St. George ribbons. Crimea survived. Donbass - in fact. We are stronger. We are stronger. We are harder in our convictions. That's just the locust need to prove it.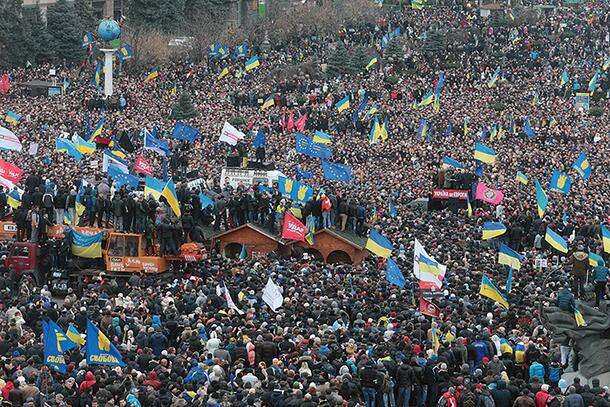 How much time must pass, I do not know. But I know one thing: the locust can not create. It can only destroy and devour. When (exactly when, and not if) Europe finally becomes the habitat of this locust, then our turn will come.