In the near future, the Russian Space Forces will receive an updated missile defense system,
TASS
a message from the commander of the missile defense division of the 1 defense army and missile defense system Andrei Cheburin.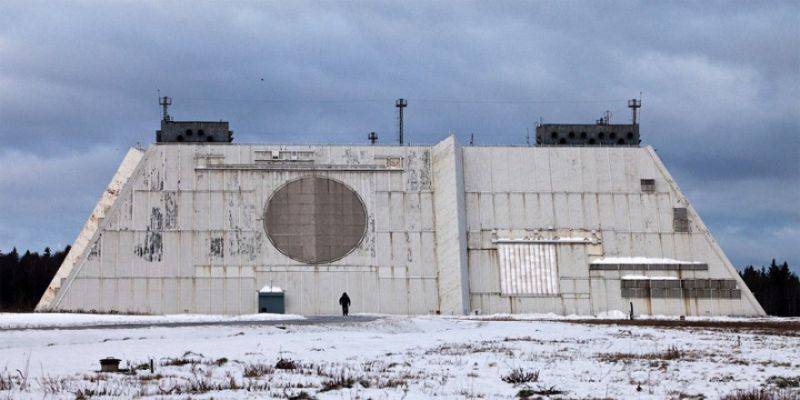 Radar "Don-2N" / PILL BOX systems missile defense A-135, Pushkino, 2011,
"I am sure that in the near future we will receive an updated missile defense system," said the colonel on the radio of the RSN radio.
According to him, "the modernization of anti-missile systems is currently under way, which will improve their performance."
Cheburin recalled that "this year the forces of the military crew of the unit launched a successful anti-missile launch at the Sary-Shagan testing ground."
"We also found and accompanied all ballistic missiles launched from our mainland," he added.
When asked about the protection of the airspace over Moscow, Cheburin replied that "the Moscow antimissile defense system A-135 (" Amur ") is able to cope with all the security challenges of the Russian capital for several more decades."
"It (Moscow's missile defense system) will not become obsolete for several decades. Despite this, its development continues. First of all, the modernization of its information component, our pride - the radar station Don-2Н. Secondly, a number of enterprises are creating new fire weapons of destruction, which will allow to increase the combat characteristics of the system twice, "he said.
The colonel also noted that "in the armament of the missile defense system of Moscow and the central industrial region are currently mine-based anti-missiles," developing speeds several times faster than bullets, "for which, according to the American classification, they were called" gazelles. "
"The accuracy of their guidance guarantees that they will defeat their ballistic targets. At present, the modernization of anti-missile systems is underway, which will improve their combat performance, "said Cheburin.