The Russian authorities decided to enter the visa regime with Turkey from January 1 2016 g, reports
RIA News
post by Sergey Lavrov.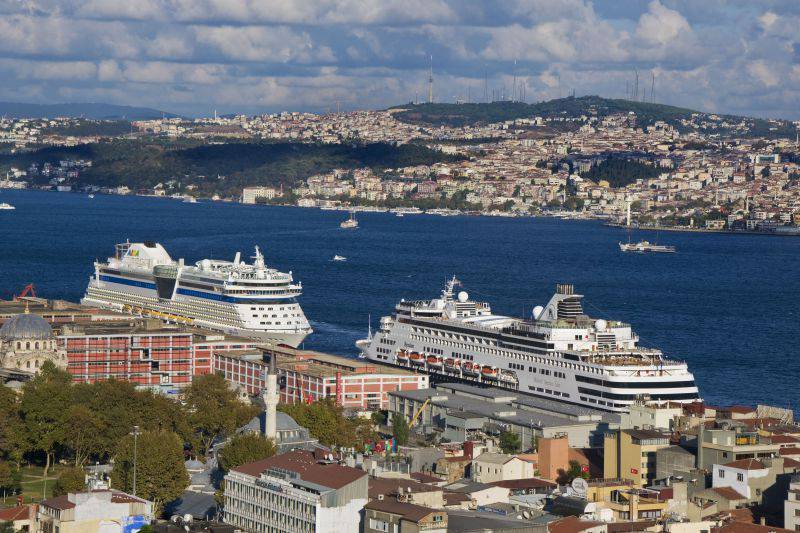 "The leadership of the Russian Federation has decided to suspend the visa-free regime that is currently in effect between Russia and the Republic of Turkey. This decision will come into force on January 1 next year, "the Foreign Minister said at a press conference after a meeting with his Syrian counterpart Muallem.
According to the head of the international committee of the Federation Council, Konstantin Kosachev, one of the reasons for this decision is "the growing sense of Turkey's much closer ties with the" terrorist international "than it has seemed so far."
Such ties will inevitably lead to the entry of extremists into the country, who will use the territory of Turkey to settle accounts with "undesirable" countries.
"Tightening the visa regime in such cases is an integral part of the system of measures to ensure its own national security," said Kosachev.
According to the deputy head of the international committee of the State Duma, Leonid Kalashnikov, this is not the last measure in relation to Ankara. "I think this is the right measure and not the last. Whether Turkey should expect a response decision is not our business. It is profitable for them when our tourists go there and leave there for 4 a billion a year, "he said.
Russia will continue to curtail trade and economic ties with Turkey. "Russia will close all trade and economic relations with Turkey in the near future, primarily in three areas - food imports, the tourist area, the construction market. The fourth direction, the gas market, suggests itself, "said Sergey Ryabukhin, head of the Federation Council Committee on Budget.
Such a step is an adequate response to Turkey's actions, and the possible damage to Russian business and the budget in this case is not the main one.
"There are things that are difficult to measure in rubles or dollars. Turkey has become the patron saint of global terrorism, and this is a completely different category of relations than trade and economic, "said Ryabukhin.
And, as explained in the Federal Tourism Agency, the introduction of visas will not affect the tourism component of the Russian economy.
"Accordingly, in the line of tourism ... 69 thousands of citizens (Turkey) indicated for their own purposes trips (in the Russian Federation) tourism, thousands of Turkish citizens and the rest visited private and other trips for official purposes. On private trips there is a sharp drop - by 31%, respectively. That is, the inward flow from Turkey is so insignificant that it does not affect the economy of the Russian Federation, "the source explained.