Russian Foreign Minister Sergei Lavrov, commenting on the strike of the Turkish Air Force on the Russian plane that performed the counterterrorism mission in Syria, called Ankara's actions a transition of the limit of permissible. Sergey Lavrov quotes
LifeNews
:
We believe that the Turkish leadership has crossed the line of permissible. It runs the risk of leading Turkey into a difficult situation - both in terms of long-term national interests, and in terms of the situation in the region.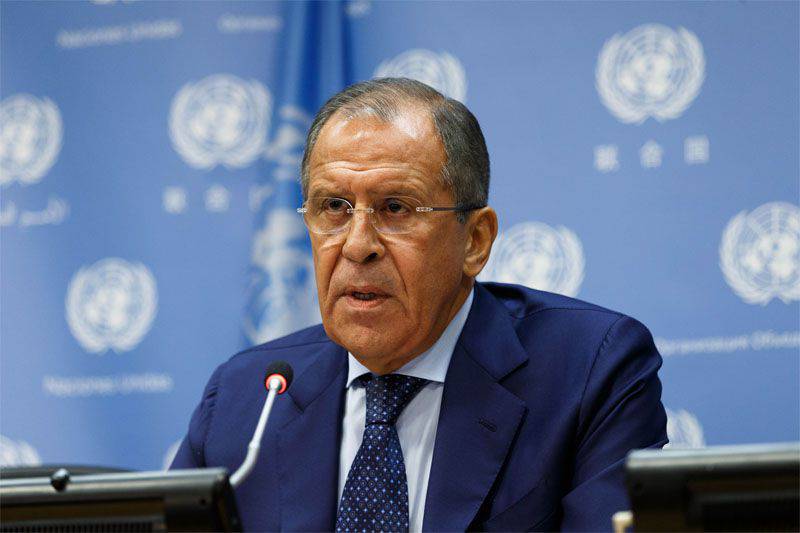 Meanwhile, the Ukrainian users on the day of the attack by the Turkish interceptors of the Russian aircraft posted on the Internet a video called "Turkish air force in operation". The video is presented by the so-called "All-Ukrainian Association of Volunteers":
And in the German edition
Süddeutsche Zeitung
An article was published which stated that in Russia for centuries the Turks were demonized "much more actively than in Europe." The authors of the material report that Vladimir Putin, declaring that Turkey had stabbed him in the back, "reanimated the image of a Turk waving by a scimitar, rooted in the Russian mind, and plunging a blade into the back for a piece of sausage. At the same time, German authors claim that Russia preserved such an image of Turkey "through generations in its folklore".
Interestingly, what would the German media say about Turkey now if, by order of Ankara, a German Air Force plane was shot down? Or does Germany believe that it is necessary to be politically correct with Turkey, given that in Germany itself, according to the most conservative estimates, about 6 millions of Turks live?