Edition
Dhaka tribune
reports that today in the city of Bogra (north-west Bangladesh) an attack on a mosque was carried out. Unidentified men broke into a Shiite mosque and opened fire on the parishioners. According to preliminary data, one person died, at least three were seriously injured. According to reports from Bangladeshi law enforcement agencies, either three or four representatives of the local cell of the so-called Islamic State committed the attack.
One of the ministers, a muezzin (a minister who calls believers to prayer), was killed in an attack on a mosque named after Imam Khomeini. A bullet hit him in the head. Three injured were taken to a local hospital. According to doctors, the state of one of the injured bullet wounds is estimated as extremely serious.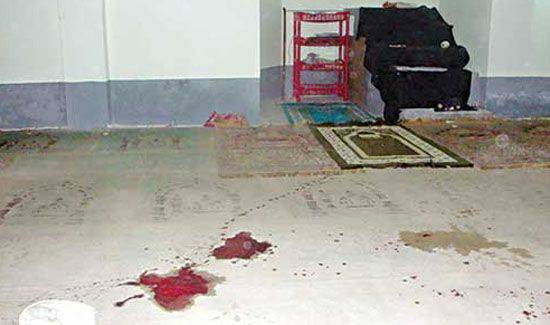 This is the second attack on believers in Bangladesh over the past two days. So, a couple of days earlier, an unknown person threw a grenade into a Shiite Muslim procession. The incident occurred in one of the quarters of the capital of the country - the city of Dhaka.
Responsibility for both attacks was taken by the militants of the so-called Islamic State.
For your information:
Bangladesh is a small Asian country with a population of more than 165 million. According to population density, it occupies one of the leading places among the states of the world. About 90% of the population is Muslim. The second largest denomination is Hindu (at least 9,5%).
Terrorist acts against Muslims, no matter what course they belong to, again prove that the so-called "Islamic State" has nothing to do with Islam.