During the state tests of the patrol ship "Admiral Grigorovich" (project 11356) in the Baltic Sea, the shooting was carried out from the Stil-1 air defense system, the resource reports
i-mash
.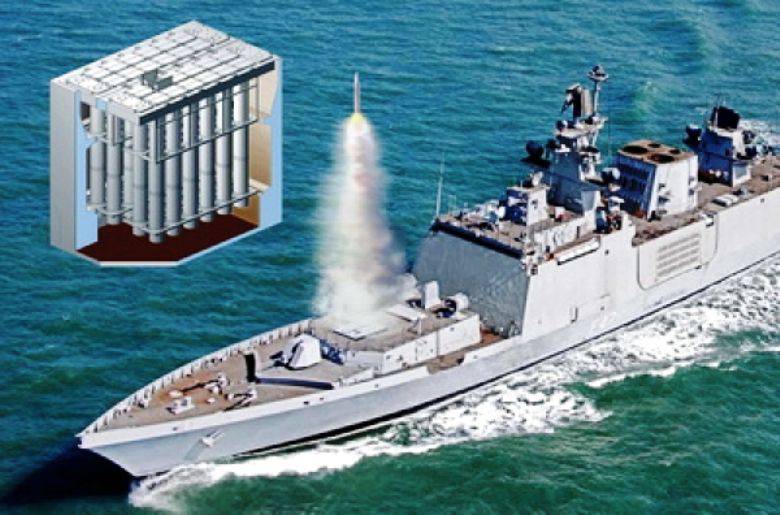 The launcher of the complex, produced by NPP Start, of the Tekhnodinamika holding, successfully launched missiles from a ship.
"During the launches from the Shtil-1 anti-aircraft missile system, the launch complex worked properly in full compliance with the requirements. After completion of state tests and revision of the ship, the Naval flag will be hoisted on the Admiral Grigorovich TFR and the patrol ship will be part of the Black Sea
fleet
"- said in a statement.
In accordance with the contract, before the end of the year, two such installations will be handed over to the military. The "Calm-1" complexes are installed on the Admiral Grigorovich and Admiral Essen TSSs, the first ships of the 11356 project.
"The launch complex 3С90Е.1 ZRK" Shtil-1 "is an innovative development of the enterprise" Start ". One of the advantages of the launcher is its modular construction. The product consists of modules of transport-launch containers (TLC) with rockets placed vertically below the carrier deck, which significantly reduced the ship's radar visibility, "the resource notes.
Depending on the configuration, "Calm-1" is capable of firing simultaneously from 2-x to 12 targets.
"The previous development -" Shtil "- was a good complex: compact, reliable. But its rate of fire did not exceed 5 starts per minute. That is, the rocket went to the target in 12 seconds, - said Vladimir Manko, the chief designer of the SPE "Start". "The rate of fire of the new installation has increased six times: the launch of rockets can now be done every two seconds."
Another advantage of the new installation is the ejection start. "A rocket thrown out by a special charge from TPK launches its engine at an altitude of about 30 meters, which excludes the effect of the jet of the engine on the launcher and other ship structures. This, in turn, increases ship fire safety, "the designer explained.