In the final of the tender, conducted by the Marine Corps (ILC) of the United States on the wheel (8x8), the floating armored personnel carriers turned out to be products of BAE Systems and SAIC, reports the blog
bmpd
with reference to DefenseNews.
Prototype demonstrator of the BAE Systems ACV armored personnel carrier (based on the Iveco VBA vehicle)
According to the resource, "BAE Systems in partnership with the Italian group Iveco offers in this tender the VBA armored personnel carrier (variation of the SUPERAV vehicle), and Science Applications International Corporation (SAIC) in partnership with the Singapore company Singapore Technologies Kinetics (STK) - the Terrex 2 armored personnel carrier."
According to the information, "both selected applicants for preliminary tests demonstrated superiority to competing outsiders in speed and distance of navigation on water and in patency on soft soils."
Both cars showed the speed on the water "up to 7 miles per hour and the buoyancy margin of 21 (SUPERAV) and 23 (Terrex 2) percent," the publication said.
Armored vehicles have enhanced mine protection with a V-shaped hull bottom.
Proposed purchase - 204 units.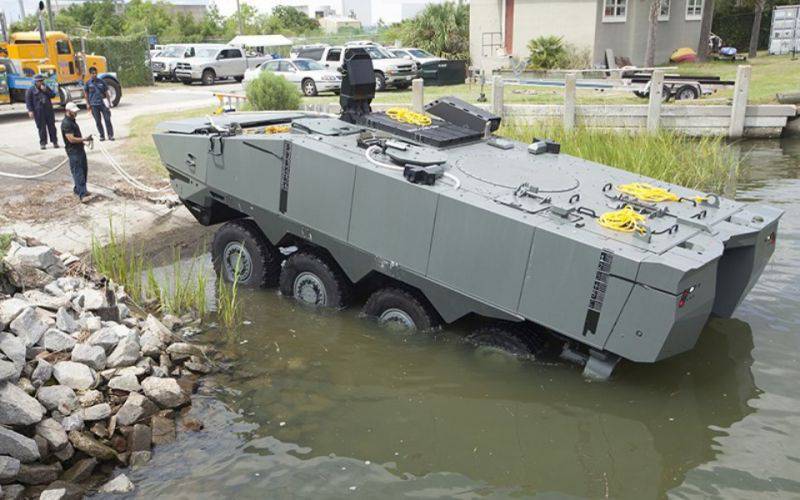 Prototype demonstrator armored personnel carrier STK Terrex 2