Moscow decided to cancel the Russian-Turkish cooperation summit scheduled for December and is considering the possibility of imposing restrictions on Turkish imports in the near future, reports
RIA News
message of the newspaper Kommersant.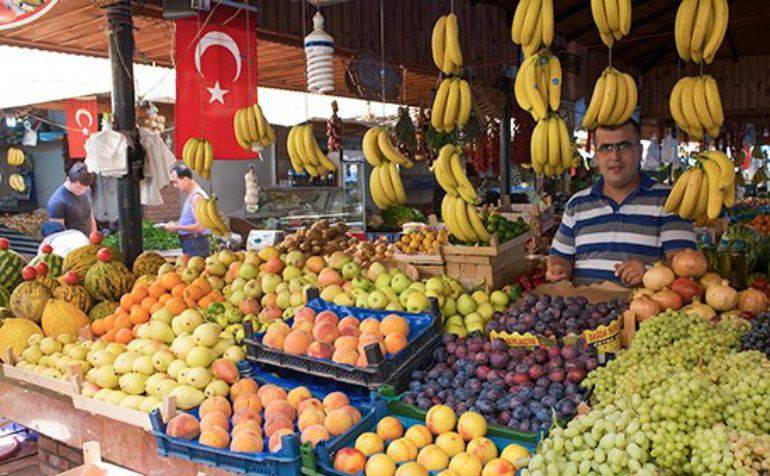 "The authorities of the Russian Federation have decided not to hold the Russian-Turkish summit in St. Petersburg scheduled for mid-December," writes "Kommersant", citing a source.
Official confirmation of this information yet. Earlier, President's Press Secretary Dmitry Peskov stated that the question of canceling the summit was not raised, but "its implementation will depend on a number of factors." It was noted that "the prospects for the visit of the Turkish President to Russia at the meeting of the Russian-Turkish High Level Cooperation Council are not clear."
The presidents of the Russian Federation and Turkey agreed to hold a meeting of the Russian-Turkish Council in Antalya on the margins of the G-20 summit.
The newspaper also reports on the intention of the Russian government to restrict Turkish imports.
"Russia will soon limit the supply of products from Turkey - today it can be officially announced ... The embargo, as is the case with the EU, the USA, Australia, Norway and Canada, will not be introduced, at least in the short term," publication source.
Now, according to one of the officials, "mechanisms are being worked out by which imports can be limited." Moreover, the measures to limit food supplies "can be used and bans from the relevant regulators - the Rosselkhoznadzor and Rospotrebnadzor".
"The FCS notifications that a" risk on Turkey "was introduced at Russian customs points, Russian importers began to receive yesterday. This means that the customs service will refuse to issue declarations for products, the country of origin and the country of departure of which is Turkey, "said the source.
"From now on, the goods coming from Turkey just stood at checkpoints," the fish importer quoted as saying. "Some cars at customs are already unfolding, realizing that Turkish products will be delayed indefinitely or destroyed."
"Kommersant" sources in the market believe that "due to the long delays in deliveries, a number of (Turkish) factories may rise."