Secretary of the Security Council of Ukraine Oleksandr Turchynov (the one who ordered the beginning of the punitive operation in the Donbass) commented on the impact of the Turkish interceptors on the Russian bomber in the sky over Syria. Turchinov said that "the Turkish Air Force acted absolutely correctly and showed an example of how Ukraine should act."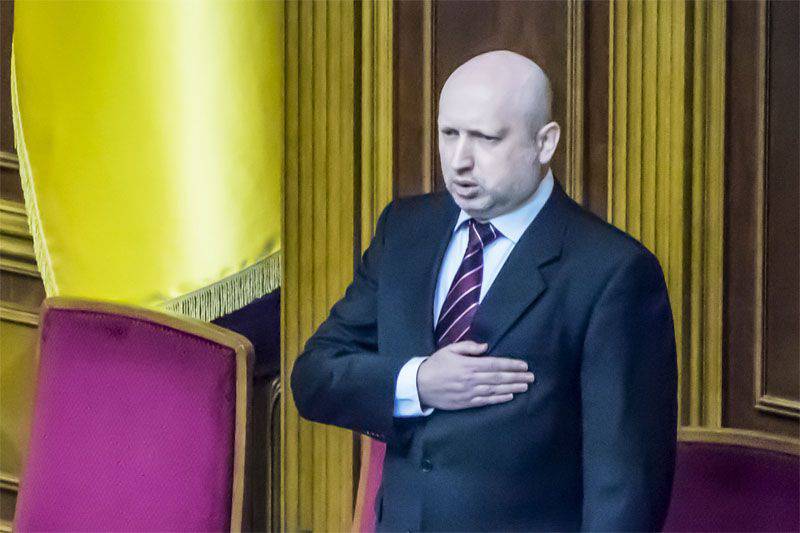 Statement Turchinov presented on the Ukrainian portal
Lb.ua
:
Before opening fire, the Turkish side repeatedly warned Russia about the inadmissibility of the violation of its airspace by military aircraft of the armed forces of the Russian Federation. Before defeating, several more warnings were made and only after that a Russian plane was attacked.
As you can see, the Turchinov parrot repeats everything that representatives of the Turkish General Staff have already said today. It would be naive to rely on the fact that the General Staff of the Armed Forces of Turkey admits striking a plane that did not enter Turkish airspace.
Turchinov:
(...) The Ukrainian military should act similarly, protecting our country from aggression from the air.
As you can see, Turchinov verbally supported the actions of the country, which is engaged in a clear complicity with terrorism. It was unlikely that anyone expected anything else from the "bloody pastor".