Pentagon spokesman Captain Jeff Davis said that the United States was embarking on the second stage of training Ukrainian troops. The second stage includes training and equipping representatives of six battalions of ground forces and one special-purpose battalion. Captain Davis quoted news agency
TASS
:
This is part of our efforts to assist Ukraine in the implementation of long-term military reform and enhance the professionalism of its military personnel, which should help it to strengthen its internal defense capabilities. Within two years, Washington has allocated more than 265 million dollars for military aid to Kiev.
The name of the training program for Ukrainian soldiers, which is carried out by American military instructors, is called Fearless Guard. The first stage of work consisted in the preparation of units of the National Guard. The second stage of training Ukrainian security officials will be held at the Yavoriv training ground in the Lviv region, as well as in the city of Khmelnitsky.
Against this background, General Hodges, commander of US ground forces in Europe, stated that Russia's actions in Syria "will not distract the world community from events in Ukraine."
UNIAN
quotes an American general:
I can say that Ukraine can be sure that the United States will not be distracted by what Russia is doing in Syria or somewhere else. We welcome Russian support against the "Islamic State" in Syria, but we will not turn away from the fact that Crimea remains occupied.
Interestingly, the American general, the commander of the forces occupying Europe, speaks of the "occupation of the Crimea" ...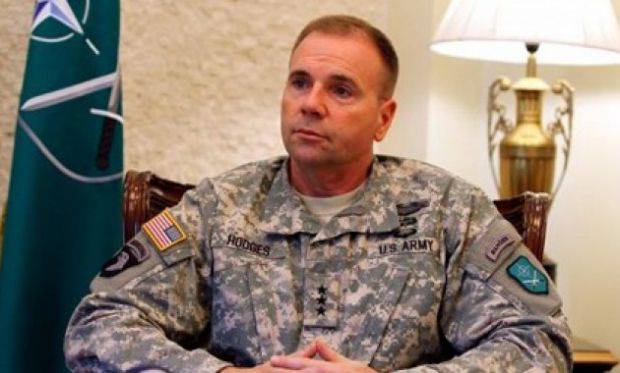 Hodges said that in November Ukraine was provided with military-technical assistance, which means the transfer of anti-battery radars AN / TPQ-36.