In Vilnius, on Gediminas Avenue, a military parade was held on the occasion of the Lithuanian national holiday - Army Day (Armed Forces Day). Informational portal
Delphi
reports that in the parade, in addition to the Lithuanian military, military personnel of the "allied" armies - the United States, Britain, Poland, Latvia - took part. With the passage of the column of soldiers visible flags of NATO countries, in particular, Slovakia and Germany.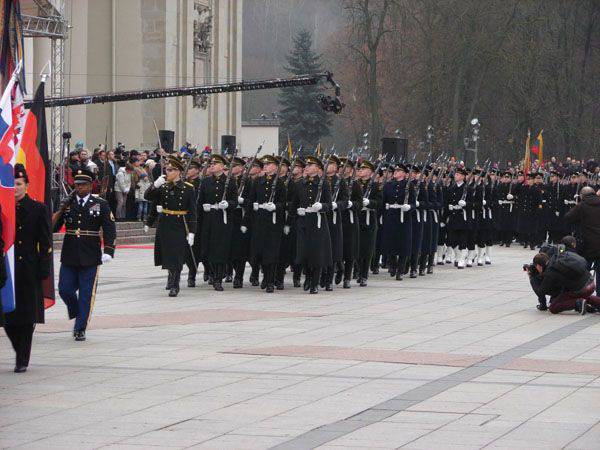 The parade was held under the marches of the British military orchestra. It is particularly emphasized that the "rapid reaction forces of the countries of the North Atlantic Alliance" passed through the center of the Lithuanian capital.
Compatriots on the holiday congratulated President Dalia Grybauskaite, saying that today the Lithuanian army celebrates the 97 anniversary of "its recovery" (November 23, the headquarters of the Lithuanian armed forces was created on November 1918).
Grybauskaite:
Today, the Lithuanian armed forces celebrate the 97 anniversary of the rebuilding. I wish you all the unity, strength and loyalty to your country. We are strong when we are united! Happy Army!
Lithuanian Prime Minister Algirdas Butkevicius:
We have a modern and professional army that is a reliable member of NATO. Our strength is in unity, our strength is patriotism, devotion and service to the motherland.
According to Butkevicius, the Lithuanian army is ready to respond to modern challenges. Recall that on the eve of the Lithuanian authorities said they are not going to participate in the antiterrorist coalition in Syria, "if Russia will be in the coalition."
Lithuanian media report that on the occasion of the holiday "on all ships of the Lithuanian Navy" were raised "
historical
Lithuanian flags
fleet
", and the most worthy sailors received orders and medals. A parade was held in Klaipeda.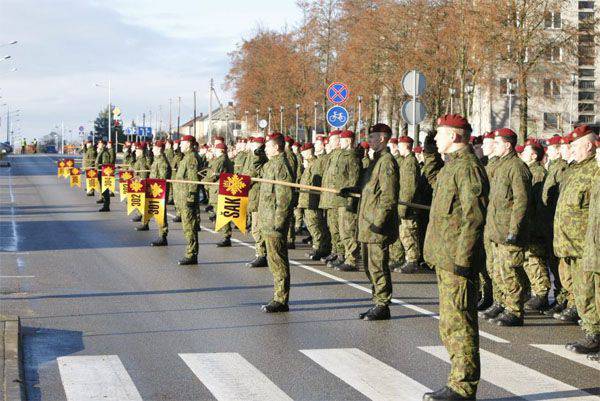 It is reported that army military priest Remigijus Monstilas served the Lithuanian military mass, and the Minister of Defense Juozas Olekas said against this background that the Lithuanian army "performs a noble mission."