The Belgian federal prosecutor's office reports that ongoing anti-terrorist raids in various cities of the country literally produce results every day. According to the official representative of the federal Belgian prosecutor's office, after searches in a number of apartments in Brussels and Liege, five more people were detained who are suspected of having links with the terrorist underground. Although in the Belgian case the term "underground" is hardly appropriate, since most of the previously detained persons were not particularly hiding from the police, renting apartments sometimes in 10 minutes walk from the center of the Belgian capital.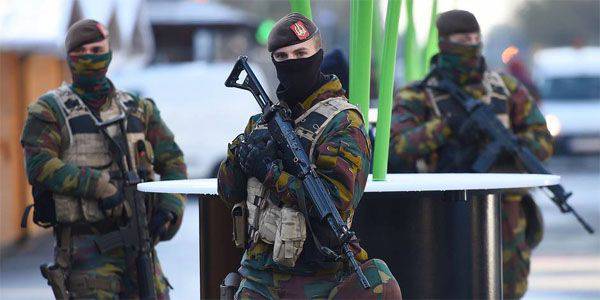 Belgian edition
La Libre
reports that 26 thousand euros were seized from detainees. Whether this money has anything to do with the financing of a terrorist cell is not yet reported. But it is reported that the involvement of five detainees in the group created by Salah Abdeslam, whom the French police called the "main organizer of the attack on Paris", is being checked.
On the eve of 16 people were arrested in Belgium. In some cases, the arrests were accompanied by a shootout. During one of these shootings in Brussels, a man was injured who was suspected of involvement in the activities of the so-called "Islamic State" in Belgian territory.
According to the Prime Minister of Belgium, at the moment in Syria, people from Belgium are fighting on the side of the IG about 700, more than 200 people managed to return to the country. They are the main target of the Belgian police.
The main question that the Belgians themselves are asking today is: why didn't the police deal with anti-terrorist raids before the terrorist attack on Paris?