The aircraft carrier "Charles de Gaulle", who arrived in the eastern Mediterranean region, launched an operation against terrorist groups in Syria, reports
RIA News
.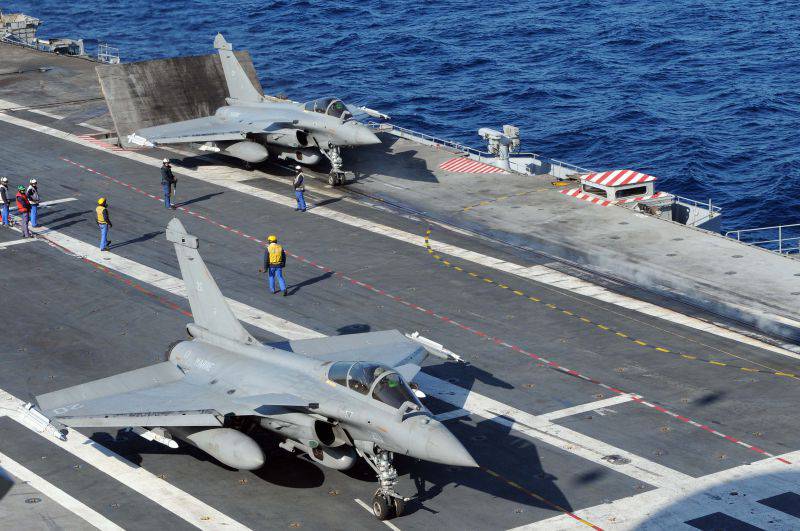 "The aircraft carrier will be ready for service from Monday, November 23," French Defense Minister Le Drian said on Sunday.
The exact location of the aircraft carrier for security purposes is not specified. Presumably, the cruise of the ship will last at least 4-s months.
According to the military, "on the aircraft carrier are 18 fighters Rafale, eight supersonic carrier-based attack aircraft Dassault Super-Etendard, as well as two carrier-based long-range radar detection Hawkeye"
The crew, consisting of sailors, mechanics and pilots, has 1,9 thousands of people.