At the G-20 summit, Western leaders agreed to continue pressure on the Russian Federation in connection with the elections in Ukraine, reports
RIA News
Reuters report.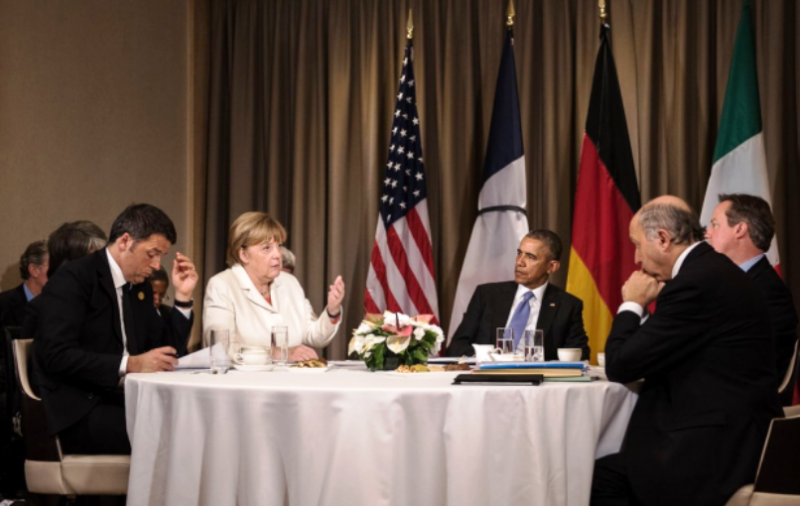 "Elections in Ukraine are challenging. We have a chance to get what we want, only if we play the sanctions card. Financial sanctions should remain valid until the end, "
said the agency a diplomatic source.
According to him, "the decision was made, despite numerous appeals to cooperate with Moscow in the fight against terrorism and with the Islamic State terrorist group, in particular, after the events in Paris."
The interviewer said that "US President Barack Obama, German Chancellor Angela Merkel, British Prime Minister David Cameron, Italian Prime Minister Matteo Renzi and French Foreign Minister Laurent Fabius, who represented the country instead of President Francois Hollande, took part in the short meeting."
In the course of this conversation, we agreed to extend the sanctions against the Russian Federation for another six months.