In Russia, a prototype of a wheel version of a self-propelled howitzer "Coalition-SV" based on KamAZ has been created and is being tested,
RIA News
a message from the deputy chief of the Missile Forces and Artillery (MFA) Alexander Drahovalovsky.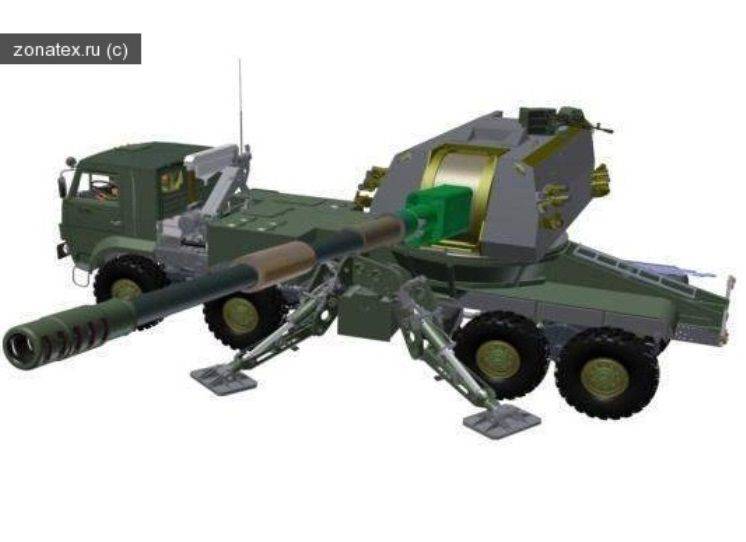 "The wheeled version is also being developed and is already in hardware. So far, what has been done now is done on the basis of KamAZ. I think the KamAZ base is fairly reliable. If there are any comments during the tests, they will eliminate them, "the Major General said in an interview with the Russian Service
News
».
According to him, the tests are already underway.
"No one will make samples that will not be regular and serial. The sample undergoes many tests of different levels before getting into the series and entering into service with the troops, "said Dragovalovsky.
When asked about the timing of howitzer entry into the troops, he replied: "I just can't say the deadlines. For now, we are focusing on a tracked chassis base. "
According to the general, one Coalition-SV cannon can replace a whole battery.
"The instrument is modern, new. Its capabilities are such that practically one weapon can replace an artillery battery, "he said.
Dragovalovsky recalled that "the artillery system operates in an automated mode, while its crew is outside the tower, which is uninhabited."