All settlements of the Republic of Crimea were left without electricity, coming to the peninsula from Ukraine on four lines, reports
TASS
. The information was confirmed in the Ministry of Emergency Situations and in the company "Krymenergo".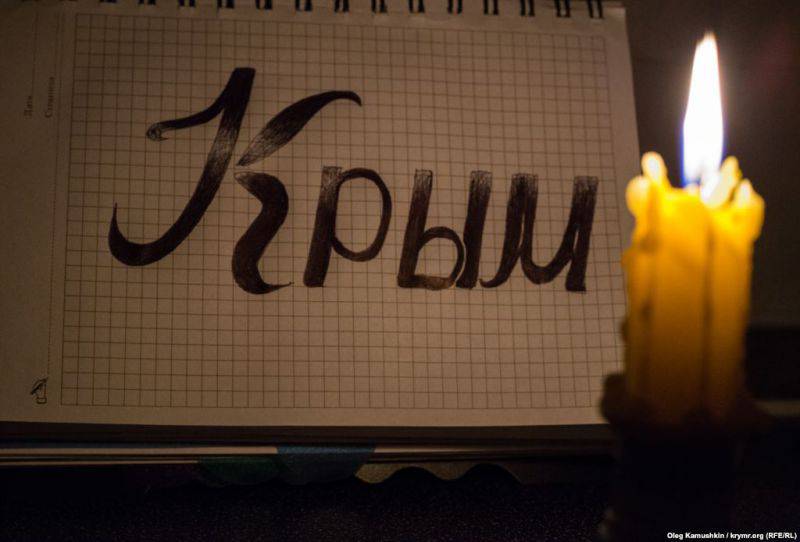 "The Crimea is completely disabled, I can not give details yet,"
said company director Victor Plakida.
Power engineers first of all began to connect life-support objects to reserve sources.
"Now all backup power sources are used, including mobile generators and power plants. First of all, social objects and life support objects are connected, "a source in the republican government told the agency.
To coordinate the activities of all services dealing with this problem, an operational headquarters has been established in the Ministry of Energy of Crimea.
We will remind, on Friday it was reported about damage in the Kherson region 2-x transmission towers leading to the peninsula. As a result, two of the four lines had to be turned off.
Crimeans were notified of a possible limitation of electricity supply. Residents were asked to "charge the batteries, stock up with water and without the need not to turn on electrical appliances during the hours of morning and evening peak loads."
However, later the head of the Republic of Kazakhstan, Sergey Aksyonov, told journalists that there was no threat of disconnection.
"The headquarters mobilized all employees who should be responsible for the accuracy and safety of electricity supply in the territory of the Republic of Crimea. All were in the workplace, were ready. But, nevertheless, there were no outages, it was not necessary to introduce restriction graphs, he said.