American pilots participating in operations against ISIS in Iraq confirmed that about 75% of sorties for strikes against terrorist objects are canceled by the higher command, said Ed Reuss, head of the foreign affairs commission of the House of Representatives. In his opinion, this is due to the policy of Barack Obama. Reports about it
Look
with reference to the Washington Free Beacon.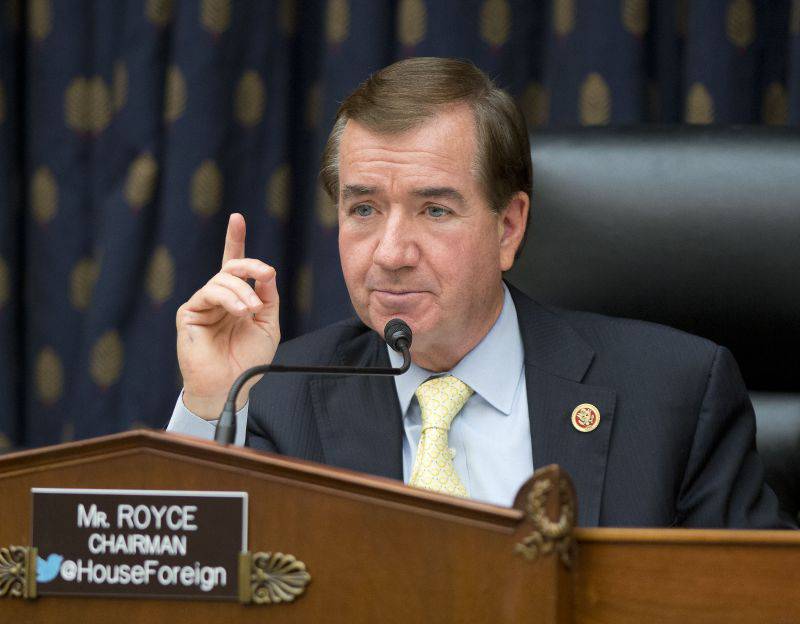 "Attacks to IS positions are often blocked due to the policies of the Obama administration to prevent civilian casualties and collateral damage," said Royce.
He believes that "because of this policy, the militants of the Islamic State are gaining strength in Iraq and are continuing terrorist attacks throughout the region and beyond."
Royce stressed that the military "cannot get permission for air strikes, even when they have a clear target."
"I absolutely do not understand this strategy, because it was she who gave the IG an advantage and allowed (the terrorists) to recruit," the politician said.
Meanwhile, Washington is constantly blaming Russia for allegedly striking not against the IG grouping, but against the opponents of Assad.
US Ambassador to Russia John Tefft said at the end of October: "Regarding the Russian military operation in Syria: while Russia declared that the IS is the main target of the strikes, we see that the majority of the strikes are actually applied to opponents of the Assad regime."
Representatives of the State Department and the White House keep saying this at briefings several times a week.