During the meeting with representatives of the US Congress, the head of the US State Department, John Kerry, announced that he had hope for a relatively quick victory over the Islamic State terrorist group. At the same time, Kerry said that the United States had previously stated that the process of destroying ISIS may take a considerable amount of time. According to the US secretary of state, however, time may be needed less than to defeat al-Qaeda.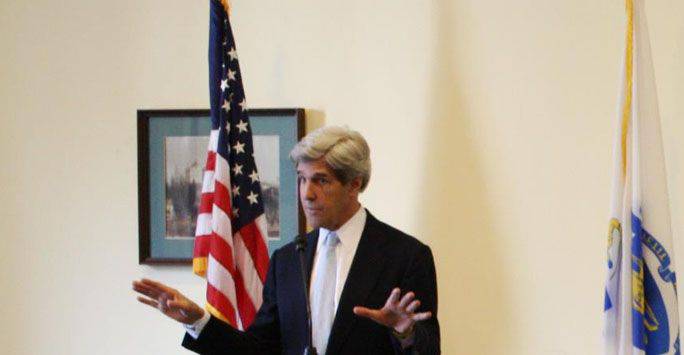 RIA News
cites a fragment of John Kerry's statement:
We started the fight with her (al-Qaeda) in 2001, and it took us a certain number of years to destroy Osama bin Laden and her other leaders. We hope to do the same with IG much faster.
At the same time, Mr. Kerry, for some reason, didn't draw attention to the fact that the Al-Qaeda group and its numerous offspring not only exist, but are also active in terrorist activities in various regions of the planet to this day. More than a third of the territory of Yemen is controlled by Al-Qaida, the Taliban continue to terror in Afghanistan, in Syria, the government forces are trying to resist Dzhebhat al-Nusra. And Kerry did not touch the issue that Al-Qaeda is one of the terrorist "daughters" of the United States, which was created to counter the USSR in Afghanistan, eventually turning into a major terrorist structure, threatening American citizens themselves.