The press service of Uralvagonzavod reports that the developer of a 125-mm gun for
tank
T-14 "Armata" with the help of special technology increased the wear resistance of the gun. The technology consists in applying a special polymetallic protective coating to the bore. Information Agency
TASS
gives the text of the statement of the representative of the press service of the defense enterprise:
The 9-mm tank gun 125А2-82М created by JSC "Plant 1" was installed on the Armata tank.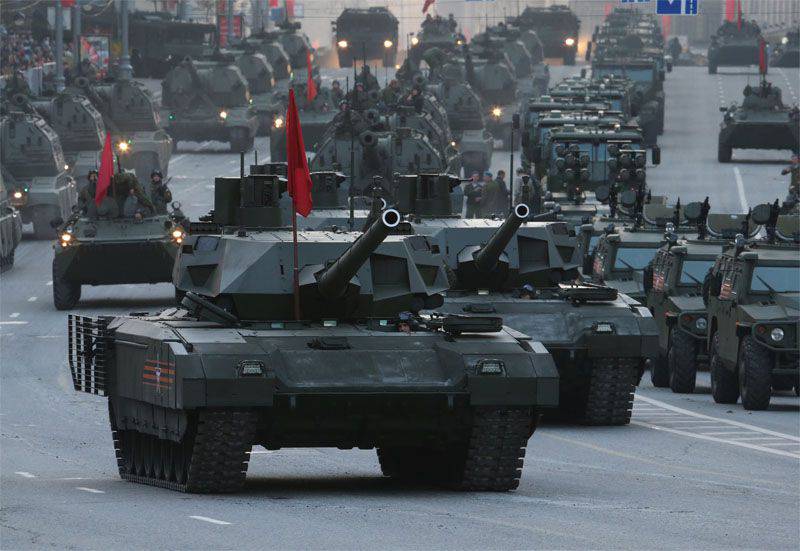 According to some reports, the use of a special protective layer in the barrel has improved the accuracy of the firing.
On the eve of the "Uralvagonzavod" reported that in the near future the troops will be transferred 20 tanks T-14 "Armata", who managed to pass the required tests.
From the presentation material "UVZ" on T-14 "Armata":
The machine used unprecedented design solutions, in particular, the tower T-14 uninhabited. For the first time in the world, the crew is placed in an armored capsule, separated from the ammunition. This measure allows tankers to stay alive even with a direct hit in the tower and fire ammunition.

The tank is equipped with active and dynamic protection, equipped with a remotely controlled combat module with a powerful gun and automatic reloading system. Along the perimeter of the tower and the hull installed opto-electronic devices for monitoring, aiming and detecting threats.