Pentagon chief Ashton Carter announced that the United States is working on the issue of increasing the military presence in the Baltic states, namely in Lithuania. According to Carter, "this will allow preserving security in the region." During a meeting with his Lithuanian counterpart Juozas Olekas, Carter said:
We are confident that the continuation of the project to ensure European security will allow us not only to preserve our strength here, but also to strengthen our military presence in Lithuania.
Today, the Pentagon declares its concern that Lithuania can't reach the so-called NATO Armed Forces financing standard, which is 2%. In Lithuania, this indicator is the lowest among all the Baltic countries, but, as stated by the country's president, Ms. Grybauskaite, "the state envisages an increase in defense spending".
Against this background, the chairman of the parliamentary committee on national security of Lithuania, Arturas Paulauskas, is not without regret saying that Lithuania is unlikely to be given a chance to stay away from the fight against terrorism ...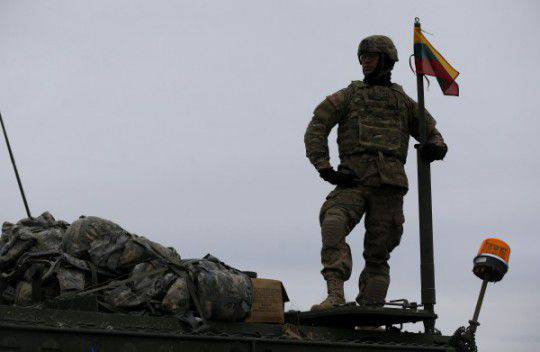 In an interview on radio stations
Žinių radijas
Paulauskas said that Lithuania could even be involved in conducting a ground operation against the Islamic State.
Delphi
cites the statement of the Lithuanian politician:
If you want - you do not want, but we have to start a ground operation against the "Islamic state", the question is just what kind of power and when? Lithuania, what good, can not stay away ...