US Secretary of State John Kerry said that as a result of the "successful actions of the American coalition," the militants of the so-called "Islamic State" lost up to a quarter of the previously controlled territory in Iraq. This statement by Kerry was a kind of addition to the words of US President Barack Obama that, after the terrorist attacks on Sinai and in Paris, the IS militants "manage to hold back". It turns out that before the terrorist attacks, for some reason it was impossible to restrain the IS militants of the "US coalition" ...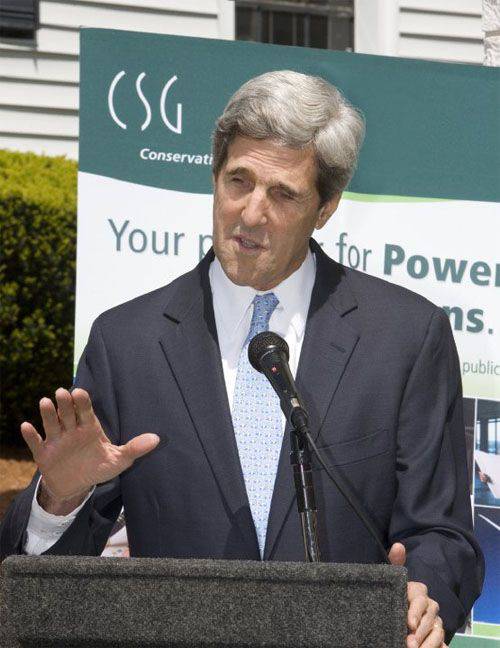 US Secretary of State (TV channel
CNN
):
We note that the LIH grouping in Ar-Raqqah (Syria) was launched by France and Russia. This puts special pressure on the militants. At the same time, we have always said that the threat of terrorist acts will continue unless we make more progress. Risks remain.
It is not entirely clear for which specific issues Kerry expects "greater progress"? Washington does not want to give targets for targeting terrorists; the United States itself strikes without special enthusiasm or inflicts it, but it sometimes hits hospitals, then excavators, to make direct contact between military departments to increase the effectiveness of counterterrorism actions - they are also "not ready" ... So in what direction is progress needed?
When journalists asked Kerry whether the information that Mohammed Emvazi, better known as jihadist John (the one who cut off the heads of IG prisoners in front of the camera), was eliminated in the Middle East, Kerry said:
Yes, Jihadi John was one of our goals. An operation was carried out to eliminate it. But so far I can not confirm the success of its (operation) results.