Arab coalition forces and loyalist Yemeni troops launched an offensive in the province of Taez in southern Yemen, a blog reports
bmpd
with reference to Romandie.com portal.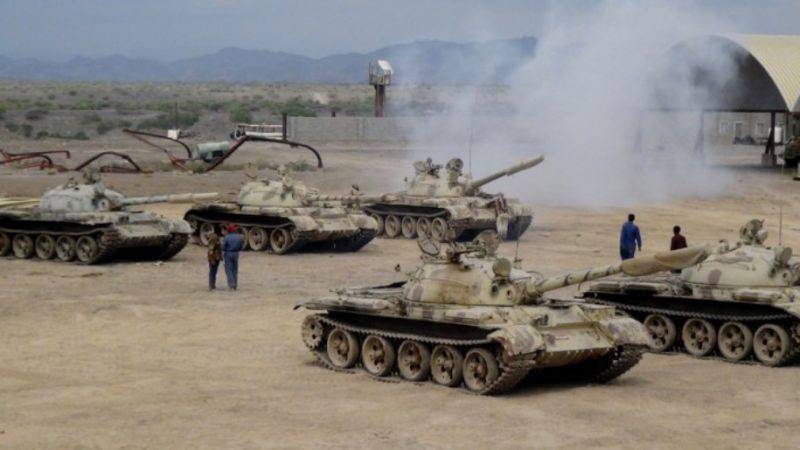 Tanks T-62 Loyalists
According to the resource, which refers to the commander of the loyalist army, Ahmed al-Yafa, the offensive became possible after receiving reinforcements from the coalition.
"Before the official announcement of the offensive took place the promotion of combined forces in the direction of Taez province. It preceded a major offensive, the goal of which is to take control of the entire province and its capital, the city of the same name, which is the third largest in Yemen. Earlier Huthis surrounded in troops loyal to President Hadi, "- writes portal.
The offensive involved armored vehicles and machines for demining. In the area of ​​the city of Rakhida (southern province), the troops managed to occupy the dominant height, "losing two of their soldiers, and destroying three of the Hussites."
The publication reminds that in the course of the summer campaign the coalition liberated 5 Hussites from the southern provinces.
According to the UN, since March of this year, 5 thousand people have died in Yemen, most of them civilians.