The "Groszy" program of the Ukrainian TV channel "1 + 1" conducted an experiment on the streets of Kiev, offering citizens humanitarian aid from the "enemy" party "United Russia". Many willingly took, the newspaper said
Look
.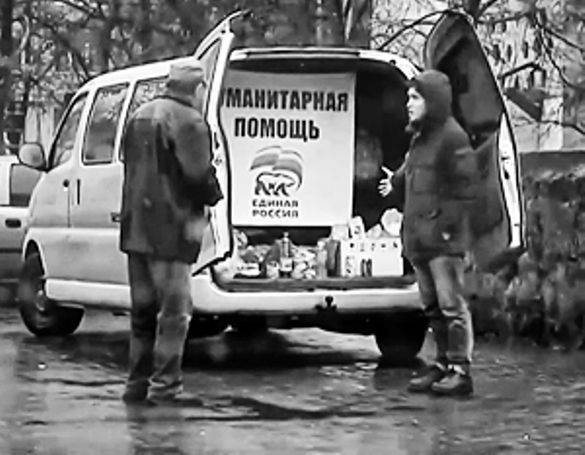 True, some were outraged by the fact that in the very heart of the "Square" there was heard "humanitarian aid from Russia", officially declared by the enemy, however, in general, people reacted favorably to the action. Many approached and took food, and some even returned for supplementation.
One man approached the car, said that he was from the ATO zone, but didn't refuse humanitarian aid.
"Gradually, the" representative "of United Russia" began to make more and more provocative statements. If at first he said that he "helps his younger brothers," then he began to mention "Bandera's," "junta," to express hope for a "quick victory," etc., "the newspaper writes. At the same time, those wishing to receive free help have not diminished.
And yet the police called. In time for the outfit, without going into the details of the incident, he advised the fake "United Russia" to curtail its activities and disappear as soon as possible.
"Guys, to be honest, do you want to live?", One of the law enforcement officers asked the "Russian", who explained to him (still in Russian) that this was just an experiment.