Currently, when the conflict in Syria is nearing its end, the majority of countries that have fought against Assad for several years have begun to change their views in order to be closer to two new world players, Russia and Iran,
RIA News
opinion of the Italian columnist Sergio Rama, which he expressed in an article for the publication Il Giornale.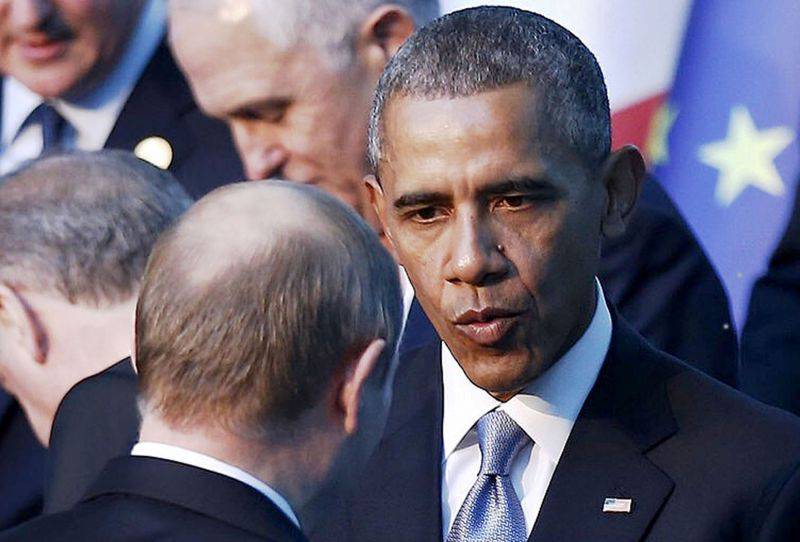 "The Syrian conflict will end soon. The terrorist attacks in Beirut and in Paris only prove that the caliphate is retreating in Syria and Iraq, and after the Russian intervention does not receive economic, diplomatic and informational support, writes a columnist. The attacks in the centers of the two capitals are despair and revenge of the terrorists shortly before the final surrender. "
"And now the cards on the table of the international community are suddenly shuffled," he writes.
Many countries that have traditionally opposed Assad are beginning to support Putin.
"Thus, in France, four leaders of the center-right forces, Domenic de Villepin, François Fillon, Alain Juppe and Nicolas Sarkozy, after voting in Brussels for extending sanctions, said that opposition to Russia is absurd. "Neutral" Germany comes up with theses in favor of a dialogue with Moscow and Tehran. In the United States, Republican Senator Rand Paul, who publicly accuses his country of creating a terrorist extremist group of ISIS, comes to the fore. In Italy, many high-ranking officials are beginning to call for the full support of Kremlin diplomacy, "notes Rama.
"And even American President Barack Obama, after harsh statements against his Russian counterpart Vladimir Putin, allotted twenty minutes to meet with him to save his own skin," the author writes.
According to him, "such a change of priorities brings Iran and Russia to the forefront - two players whom the Western press" sentenced "to economic recession and which are currently leading military forces at the regional and global levels".