Ukrainian media reported on the dismantling of the monument of friendship between Ukraine and Russia, which was located in the same square in Kharkov. This monument was erected 12 years ago. The demolition of the monument took place on the night of 15 on November 16. The report says that the dismantling was authorized by the city administration, as the crane of the public utility company "Kharkov Heat Networks" was used in the process. Reports about it
Kharkov news portal
.
Video, which was published by an eyewitness of the night dismantling of the stele in the Friendship Square:
Apparently, the next stage is renaming the Friendship Square, or installing a stele dedicated to "friendship" with an entirely different state ...
Recall that in the recent elections in Kharkiv, the mayor of the city was defeated by the current mayor Gennady Kernes, who had previously served on the council of the "Party of Regions". After winning the election, the mayor of Kharkov said that it was important for the city to maintain economic ties with Russia. Apparently, the presence of a stela in Kharkov preserved economic ties with the Russian Federation very much ...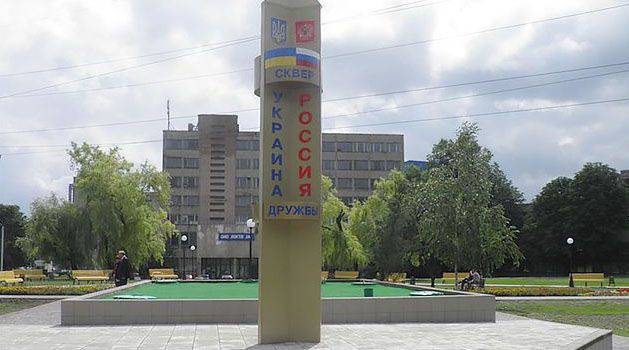 Earlier in Kharkov, demolition activities concerned monuments to Lenin. Radicals took part in the demolition of monuments to Ilyich in several districts of the city.