Edition
The Guardian
writes about the concerns of concern officials in Australia and Japan about the fact that they were not invited to Vienna to discuss issues of resolving the Syrian conflict.
The Guardian
reports that the country's foreign ministers, koalas and kangaroos, Julie Bishop, wondered why the Australian delegation was not included in the negotiation process held in Vienna, although the details of the participation had been agreed upon.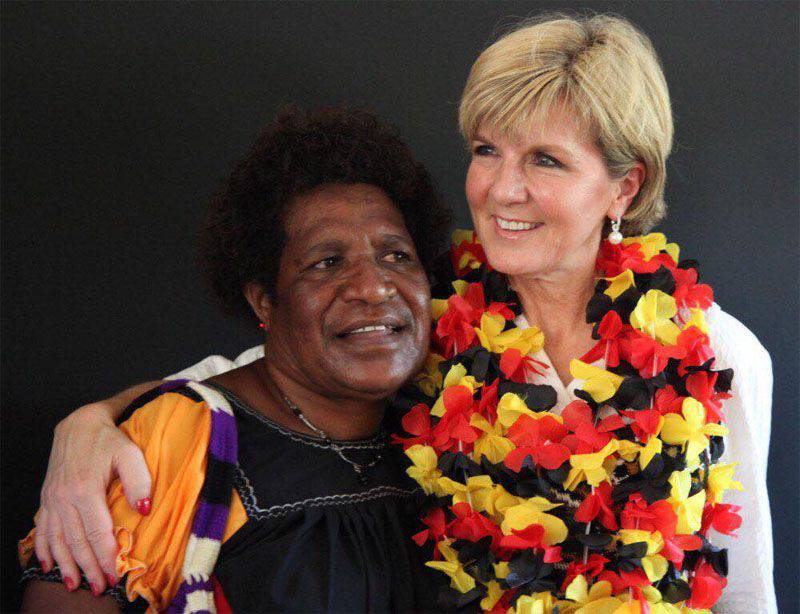 Australian Foreign Minister Julie Bishop on the right
Answer the Australians and the Japanese took the American delegation. According to the American side, the US was in favor of including representatives of the Green Continent and the Land of the Rising Sun in the group, but Russia allegedly blocked the initiative. Russian officials have not yet confirmed the statements of Americans.
At the same time, materials appeared in the Australian press stating that the "non-admittance" of the Australian delegation to Vienna is supposedly revenge from Russia, whose delegation initially did not want to invite the then head of the country's Cabinet of Ministers Tony Abbott to the G20 summit in Brisbane. It is worth recalling that Abbott did not dare to prohibit measures in the 2014 year, but before the summit he stated that "he would ask the Russian president for the downed Boeing 777 near Donetsk and conduct a so-called
shirtfront
"- a technique in which a player of one team in an Australian football knocks down a player of an opposing team.