The states that are members of the Western coalition to fight the IS, are demanding that the United States expand the list of moderate Syrian opposition, reports
RIA News
Post The Washington Post.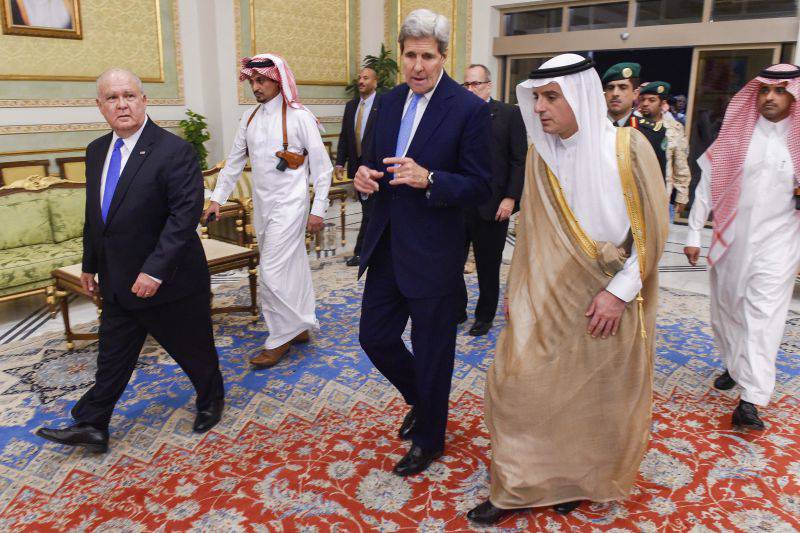 The newspaper notes that "the coalition participants reached an understanding on the list of terrorist organizations in Syria, which includes the Islamic State and Dzhebhat al-Nusra, but the list of moderate opposition forces has not yet been agreed." In this regard, it was proposed to discuss this issue in the coming weekend in Vienna.
"Turkey, Saudi Arabia and other allies insist that some Islamist organizations, including Ahrar ash-Sham, be included in the list of moderate opposition," the newspaper writes.
At the same time, it is noted that Ahrar al-Sham, one of the largest factions in Syria, collaborated with the extremist organization Dzhebhat al-Nusra, and some militants went under its banner.
The White House does not yet consider Ahrar al-Sham to be part of a moderate opposition.
"I don't know if the White House will agree (to expand the list of moderate opposition)," commented the source of the newspaper in the US presidential administration. "However, it is possible that Secretary of State John Kerry can take this step."
According to the head of the British Foreign Office, Philip Hammond, the coordination of the opposition list will require considerable effort from all participants in the meeting.
"Saudi Arabia will never agree to" Ahrar al-Sham "being classified as a terrorist organization," he said.