On the
website of the US Congress
published a document that allows US companies to engage in the extraction of minerals (attention!) on space objects.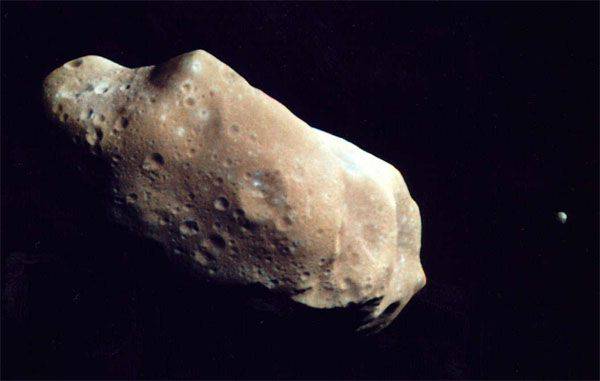 Information Agency
Interfax
cites a statement by the US Congressman from the Republican Party, Bill Posey. According to Posey, the new document is a new milestone in the implementation of American innovation projects.
Congressman:
This will help our innovative companies create jobs in the state of Washington. I am proud that local enterprises are at the forefront of progress in new industries, and they will develop our economy.
According to the same Posey, permission to carry out mining operations on space objects (asteroids) is a great success for the American economy and the United States conquering space.
В
document
states that the United States should consider the issue of competition in outer space and evaluate the role of progress in space exploration to improve the efficiency of economic activity.
In this case, experts in the field of jurisprudence in the United States argue that it is necessary to "settle all the legal aspects of this problem."
As you can see, Washington is in its repertoire: for the sake of minerals, the States are going to extend their jurisdiction to outer space. Indeed, a unique nation ...