PJSC "Tupolev" in information messages about the decision of the Board of Directors has published data on the signing of a new contract for the construction of 2-x aircraft of the Tu-214 family. The agreement was signed with the United Aircraft Building Corporation, the end customer is not specified. This is reported by the blog.
bmpd
with reference to his colleague alexeyvvo.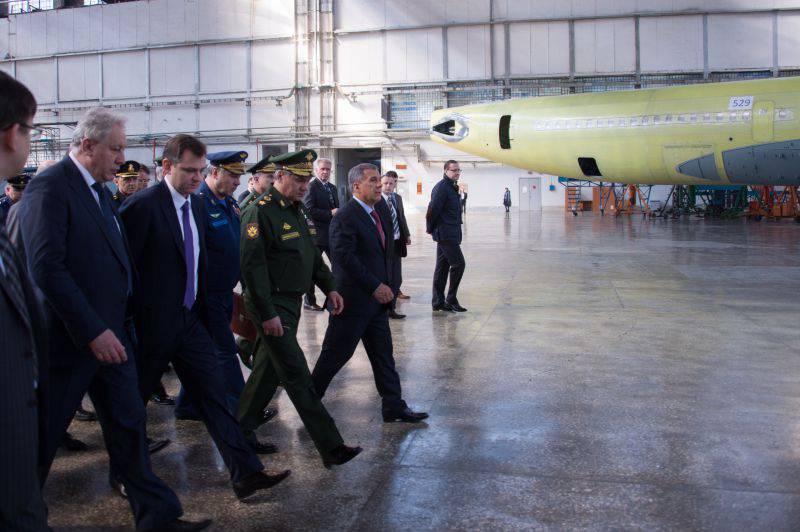 The author believes that the customer may be the Ministry of Defense of the Russian Federation, for which Tupolev is building "two planes with serial numbers 529 and 530". One of them was spotted in April at the Kazan Aviation Plant during the arrival of Sergey Shoigu.
From the information it follows that "new aircraft will be built in the version of the Tu-214PU-SBUS, equipped with a special on-board communication node SBUS-214".
The contract value amounted to 5,6 bln. Rub., The due date until the end of 2017.
The publication also notes that, to date, two such aircraft have already been "built to the order of the Office of the President of the Russian Federation (RA-64517 and RA-64520)".