Turkish Prime Minister Ahmet Davutoglu announced his own formula for the return of Syrian refugees to their hometowns. According to Davutoglu, only one thing is needed for this: "Asad's departure". Davutoglu announced that it was Bashar Asad that "prevents millions of Syrians from returning to their homes."
Ahmet Davutoglu quotes
CNN
:
Millions of Syrians are waiting for the day when they can return to their homes. While Assad is in power, this will not happen. Now the most important thing for the Syrian people is to see the light at the end of the tunnel.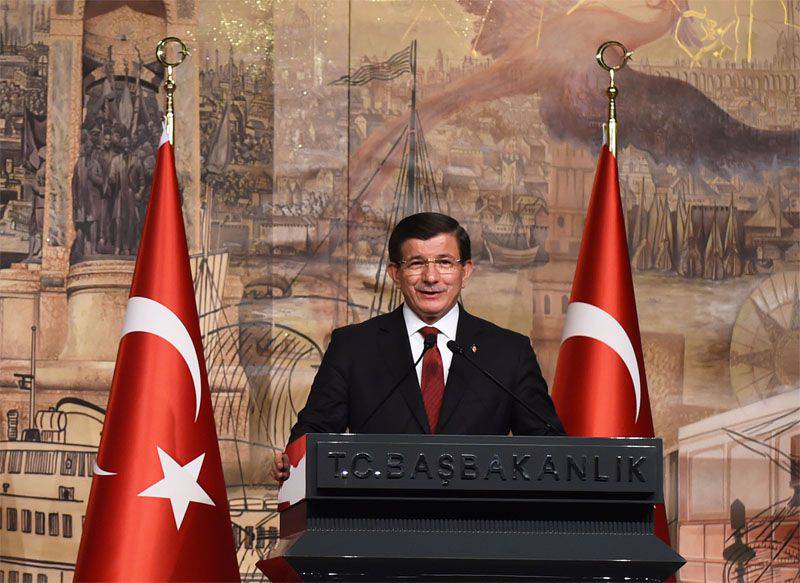 As you can see, Davutoglu speaks with skill ... From his words it becomes clear that Turkey and the "allies" are ready to do everything so that the Syrians continue to leave Syria, turning the country into a desert, engulfed by the activity of terrorist groups of various stripes. The main goal of the Allies is far from defeating terrorism, but the removal from the post of Syrian President Bashar al-Assad while simultaneously turning the country into a Libyan one.
It is noteworthy that the Turkish Prime Minister announced that the United States of America adhere to a similar opinion about the "no return" of refugees under Asad. As they say, who would doubt ...