The legislature of Catalonia, by a majority vote, adopted a resolution according to which the province begins legal work on secession from Spain. For the adoption of the resolution, which in Madrid is called separatist, the 62 of the Catalan parliamentarians spoke, only 10 people voted against the initiative.
In the message
La Vanguardia
says that the resolution was adopted on the basis of the All-Catalan referendum held last year. Recall that then about 80% of Catalans who came to the sites for the expression of will, expressed support for the idea of ​​complete independence of Catalonia from Madrid. At the same time, the Spanish authorities announced that they were not going to recognize the results of the referendum.
For reference.
In Catalonia, the administrative center of which is Barcelona, ​​about 7,5 million people live. The territory has the status of autonomy, although Spain calls itself a unitary state, which virtually negates any autonomous status. The decisions of the Catalan Parliament to obtain legal force must be coordinated with the central Spanish authorities.
Since the tenth century, Catalonia was an independent state - the county of Barcelona. In the XII century, Catalonia entered into an alliance with Aragon and became an integral part of the new kingdom of Aragon, retaining its own crown until the XVIII century, when the Spanish king Philip (Filipe) V eliminated Catalan independence.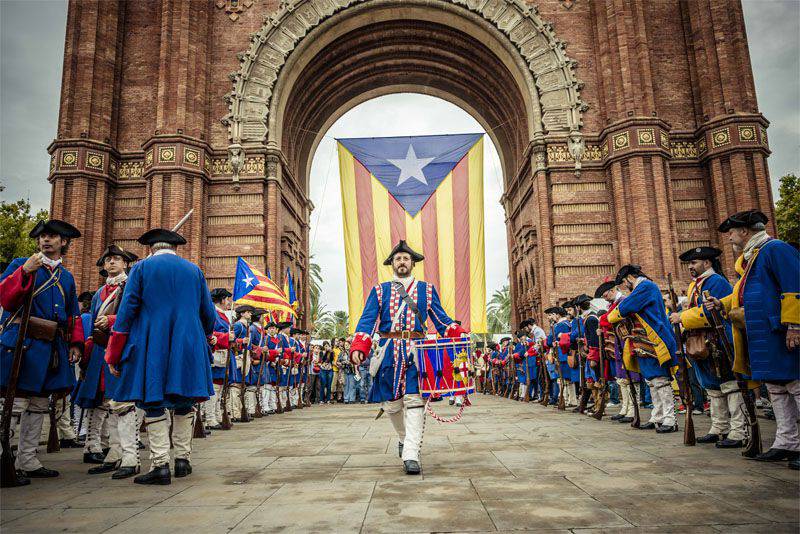 Since that time, the struggle for the independence of Catalonia actually begins. The Catalans suffered the greatest repressions during the Spanish rule of Franco's regime in the 30s of the 20th century.
In 1979, Catalonia gains autonomous status, which is more declarative. The Catalans consider their main achievement to be the preservation of the special status of their native language - Catalan.