The burial ceremony of the remains of 28-mi Soviet soldiers, found by the branch of the "Search Movement of Russia" on Shumshu Island, took place in Severo-Kurilsk (Paramushir island), reports
RIA News
the message of the Ministry of culture of the Sakhalin region.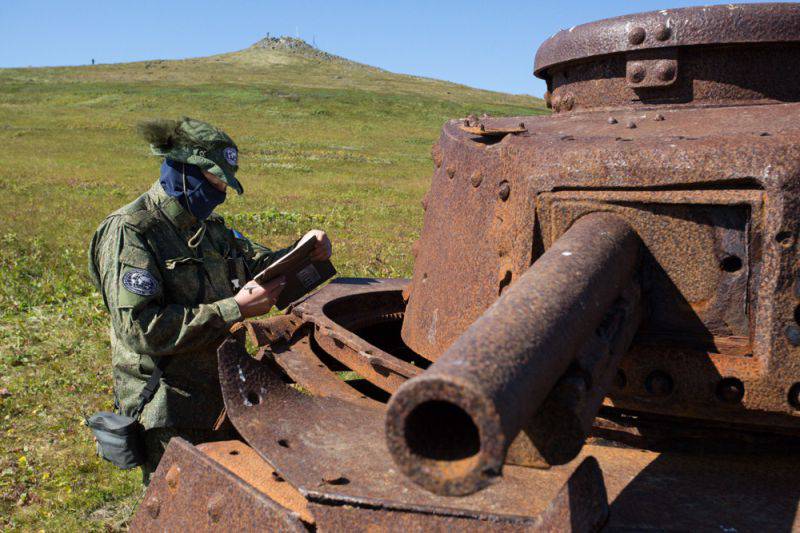 "The search for warrior remains on Shumshu Island at the site of the Kuril landing operation took place in August 2015. Sakhalin's search engines found the remains of 28 Soviet soldiers and 14 of Japanese soldiers, "the report says.
"The remains of Soviet soldiers were handed over to the administration of the municipality (Severo-Kurilsk) to organize a solemn burial ceremony, and the remains of Japanese soldiers to the representatives of Japan," the press service said.
According to the ministry, in September last year, search engines on the same island found the remains of 14-ti Soviet and 6-ti Japanese soldiers.