What the white house is doing in Syria and Iraq cannot be called politics as such. It is simply impossible to do even less to save these countries from the chaos that is happening there. Obama lost, and the entire mess would be passed on to the next elected one, ex-CIA analyst, now Fred Fleitz, vice president of the Center for Security Policy, writes in his article for Fox News. Article leads
RIA News
.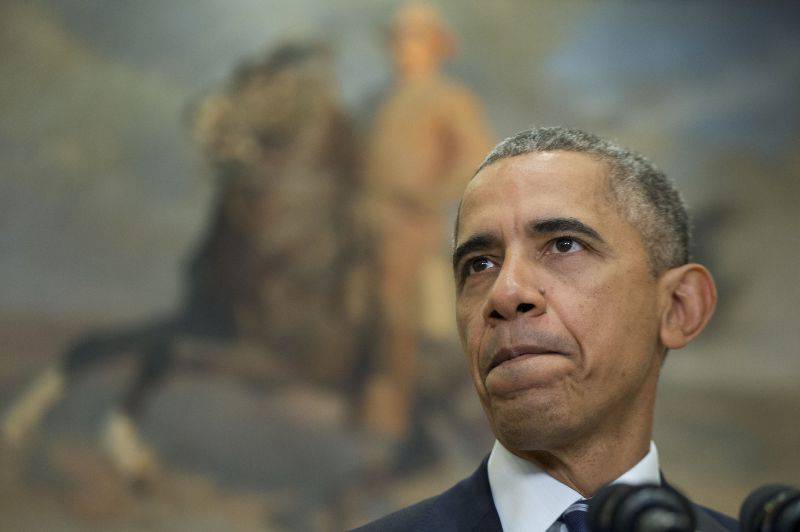 "Over the past two years, the Obama administration has twice announced changes in its policy to deal with the crisis in Syria and Iraq and the threat from the extremist terrorist group IG. However, both of these statements were another attempt to stop the numerous humiliations of American policy, which created an impression in the world community of the growing weakness and indecisiveness of the United States, "says Fleitz.
The first "shift" in Washington's policy, according to the expert, occurred in September of 2014, "when, after a series of public executions of the IG, the American president declared his readiness to completely defeat the terrorists thanks to the" systematic campaign of air strikes "in Iraq and Syria, the preparation of Syrian rebels and increasing support for the Iraqi army. "
"The failure was immediately obvious - the air strikes in Syria did not stop the IS, the terrorists in Iraq took control of the city of Ramadi, despite the numerical superiority of the Iraqi army. The Iraqi army and Kurds demanded more weapons while the Obama administration was idle, "he writes.
The next spectacular failure occurred this fall, "when the program to train the Syrian rebels for $ 500 million was failed, and Russia began to conduct a special operation in Syria." By this time, Iran has expanded its presence in Syria.
"Russian President Vladimir Putin ridiculed and ignored President Obama when he sent Russian troops to Syria in accordance with an agreement between the Russian Federation, Syria, Iraq and Iran," writes the analyst.
Obama is trying to respond with a new course in foreign policy, but he looks even worse than the former.
"Without a clear strategy, the president sent Special Forces soldiers to 50 to help the Syrian rebels. After that, the American media reported that the US special forces advised not the Syrian rebels, as was intended, but the Kurds, who have their own interests in Syria, not connected with the fight against IS. In addition, this support by the US military Kurds began to harass Turkey, "writes Flutetz.
It became clear to the US allies that Obama only pulls time until the moment when he will have to leave the post - "then he will be able to claim that he made attempts to change the situation," but ... he did not have time. In the meantime, Russia has significantly increased its influence in the region, building a new alliance with a number of states.
According to the expert, the current inaction policy of Obama in the fight against terrorism can provoke grave consequences. "The weakness and incompetence of President Clinton's foreign policy once unleashed Al-Qaeda, and now 11 of September of 2001 is in danger of recurring," concludes Flutz.