The United States Defense Security Agency announced that it had received a request from the Lithuanian government for the purchase of 84 Stryker armored vehicles.
Look
with reference to the Lithuanian resource "Overview".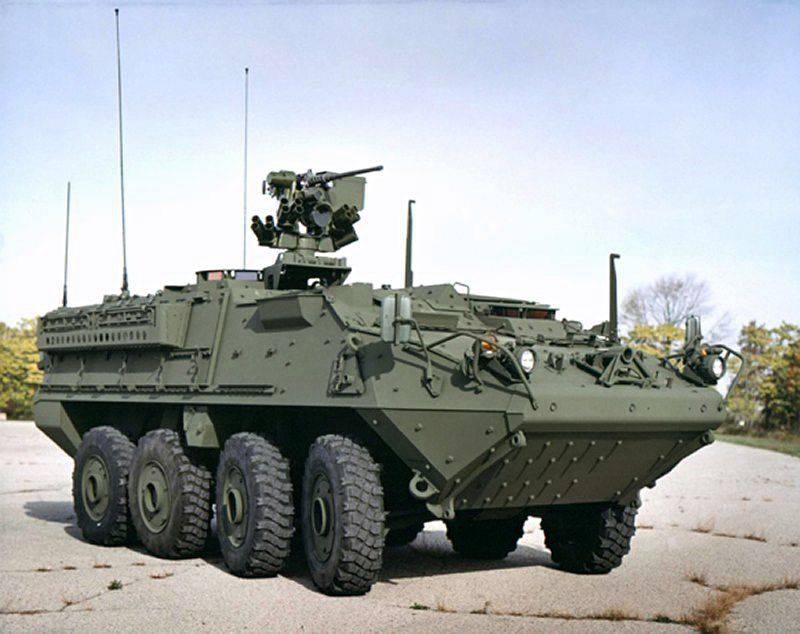 "The Lithuanian government asked to sell the BN M 1126 Stryker with an ATK 30 mm cannon, a 30mm XM 813 cannon or the European version with a long-range weapon system and 84M2 machineguns," the portal quotes a US agency statement.
It is noted that the Lithuanians are ready to pay about € 84 million for 550 units. The State Department has already approved this deal.
"The request of Lithuania includes the provision of logistic support for their delivery, the supply of spare parts, necessary equipment," the agency's release says.
Meanwhile, the head of the Lithuanian Ministry of Defense noted that the government had asked not to sell the armored vehicles, but only "to offer the sale", because the final decision had not yet been made.
"This is a request for proposals. To everyone who said that they can put forward proposals, we sent such a request. We choose from eight options, "he explained.
"We always submit a request with certain requirements so that there are certain weapons, armor and other things," the minister added.
He noted that he hopes to hear specific proposals during his visit to the United States, which is scheduled for November of this year.