In recent years, there has been a dispute that there is a clear oversupply of universities and students in Russia. By the number of students in higher education, our country ranks first in the world, however, given the qualifications of the majority of modern graduates and the more than obvious bias of universities for specializations of a humanitarian and environmental character, this first place clearly does not look like an achievement.
The Ministry of Education decided to take the path of the least mental expenses and began to correct the situation by a method of banal reduction in the number of budget places in universities - they say, so it will be possible to get rid of a large number of hunters for a university degree. If you believe the publications of news agencies, in the near future the number of budget places in Russian universities is planned to be reduced by 110 thousand. This is taking into account the fact that the percentage of graduates with a very dubious baggage of knowledge and skills (if such baggage is present at all) is "prepared" most often not at budgetary, but at commercial places of state universities or in non-state commercial universities that have grown in our country like mushrooms after rain.
Commercial universities manage to "train professionals," without having in their staff a single representative of the teaching staff with proper qualifications and specialization. The "rental" scheme of teachers has entangled these offices, which open and work only as a business project of a person who often has nothing to do with education.
But the strangeness - universities, if one may say so, has worked, and continues to work like this - with the lists of Gogol "dead souls" instead of real students, but they decided to go through budget places in state universities, thinking about optimization. What this "optimization" can lead to is clear: the faculty of state universities, losing opportunities to work, will once again go looking for happiness into commercial "educational" structures, which, in principle, like a student's preparation process, and where the graduate will be able to realize himself afterwards.
Of particular interest is the question of who can be behind making decisions about reducing the number of budget places in universities with the simultaneous process of commercialization of Russian education and squeezing out of it focus on the future and success as such.
One of the organizations that decided to seriously "take up" for education in Russia (then still in the USSR - 1989) is such a structure as PwC (PricewaterhouseCoopers). About myself
PwC
writes:
We believe that the best results are born in close partnership with our customers. Therefore, every day more than 2600 our professionals in Moscow, St. Petersburg, Yekaterinburg, Kazan, Novosibirsk, Rostov-on-Don, Krasnodar, Voronezh, Yuzhno-Sakhalinsk and Vladikavkaz are working to build strong relationships with customers and understand their tasks and aspirations.

We measure success with the benefits that we bring to our customers, employees and society.
What kind of success is it?
PwC is an international network of consulting companies with headquarters in London and annual revenues of 30 billion. In Russia, a network of companies sees its interest in virtually all areas of activity, including medicine, construction and education. Back in 90, PwC began to advise not only individual business areas, but also entire federal ministries of the Russian Federation. So, Price Waterhouse Coopers (possible - PUC ...) were in the sphere of interests, no less than the Ministry of Transport, the Federal Property Management Agency, the Ministry of Industry and Trade, the Ministry of Construction and Housing and Public Utilities and the Ministry of Education. Having taken root in the Russian ministerial environment about more than two decades ago, PUK and Western advisory offices like it do not diminish their activity in wanting to "direct" the activities of certain Russian departments along the path that is interesting only to Russia's "friends".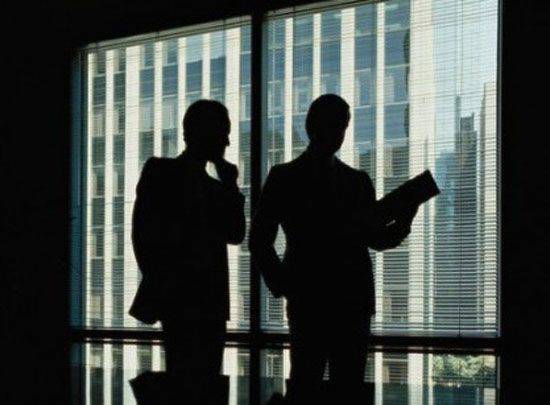 It should be noted that the Price Waterhouse Coopers international network in Russia has become widely known in connection with the YUKOS case. The arbitration court acknowledged that the "consultants" of the PUK were direct participants in the formation of fraudulent schemes that were used by the Yukos management in their hectic activities, the generator of which was Mikhail Khodorkovsky.
The "jamb" of the PwC was recognized by the court, but this in fact did not in any way prevent the consulting network from continuing its work in Russia. So, in 2009, the Master's program "International Finance" appears in the educational system of Russia, which PUU launched in a joint project with (attention!) Financial University under the Government of the Russian Federation, working on an agreement during the period 2007-2008 - that is, exactly when involvement in the fraud of Yukos was declared by the arbitral tribunal. That is, the structure, which was found to be engaged in unscrupulous business in Russia, gets the opportunity to cooperate with a government university. The same program "International Finance", launched in Russia, is taught in ... English. Of course, it is clear that finance is international, but still there is a feeling that graduates based on it are not trained to serve Russian interests ...
Graduates of the university, with whom PUK cooperates: businessman Mikhail Prokhorov, Minister of Finance of the Russian Federation Anton Siluanov, ex-chairman of the Central Bank Viktor Gerashchenko. As you can see, PwC is, on whom to rely in today's activities "for the benefit of the Russian State" and thanks to whom to keep close to the ministerial offices ...
In this regard, the question is: can those ministries, including the Ministry of Education and Science, which still receive consultations through PwC and similar networks, can guarantee independent decision-making? Do they guarantee that such decisions do not go against the system of national security and the Russian statehood itself?